The constantly fluctuating and immersive marketing tools and trends require the marketing budget to be altered accordingly. The annual CMO surveys for well-known businesses such as Gartner's and Deloitte show that around 11% of the total company budget goes into marketing.
To be honest, that is quite a lot, especially if you have just started. This is why companies emphasize on keep the average marketing budget at par with the marketing goals such as close more sales, generating greater revenues, retaining long-term clients, and above all do, not going bankrupt.
Even though one can track the recent marketing budget changes and statistics, different businesses have varying marketing costs.
So, whether you are a budding entrepreneur or a well-known marketing expert, we can help you create a lucrative marketing plan by designing, tracking, and optimizing the digital marketing budget. After reading this article you won't need to ask what should your marketing budget be.
Importance of a Marketing Budget
Creating a budget for marketing strategies can help you avoid a plethora of future problems - or at least help you manage them. For example, if your content strategy is below par with insufficient campaign funding, your business would suffer from inadequate staffing lack of tools and technology. As a result, it would be on the verge of losing loyal customers.
The marketing agency or team can develop a perfect marketing budget through in-depth and relevant marketing research. The budget should meet all the marketing initiatives, propagate digital growth, and not outdo the business expenses.
A well-thought-out marketing budget allows the team members to mindfully funnel the money onto effective campaigns that offer the highest return on investment.
Moreover, a company's growth stage is an important factor that can help create the size of the marketing budget. For example, a company, especially a small business or B2B product company that tends to maintain its position in the market, can allocate 2-10% of the sales revenue to the marketing budget. However, a business thriving in sales and currently in the fast-growth stage with a growth target of 50% or more can project 15-30% of their revenue to marketing.
Marketing Budget- What Needs to Be Included?
A marketing budget needs to be strategic and comprehensive. It must include the existing and upcoming projects with an estimated cost. In addition, this budget includes all the aspects of marketing throughout the entire sales funnel and sales revenue. Every business needs to invest in a solid marketing foundation, from social media marketing, PPC campaigns, email campaigns, and digital advertising.
Large, multinational firms have their marketing team responsible for everything from pitching innovative marketing ideas to working within the budget. But for small B2B or B2C companies, the marketing costs can cause a start-up dilemma, especially when they have no idea about their marketing budget.
Most of the B2B firms denote 6.7% of the company's budget to marketing, while for B2C product companies, the budget goes higher by taking 13.7% of the revenue.
As we all know, during the past decades, businesses have witnessed the biggest digital paradigm. Therefore, according to Gartner, almost 27% of the marketing budget needs to be spent on the latest and innovative marketing technology.
Here is a variety of factors, including additional marketing investments that need to be considered:
| | |
| --- | --- |
| Marketing Factors | Companies that Invest in Them (%) |
| Direct expenses (PPC campaigns, online advertising campaign) | 96% |
| Brand-related expenses | 81% |
| Marketing analytics | 73% |
| Marketing employees | 80% |
| Social media marketing | 93% |
| Marketing research | 72% |
| Mobile marketing (inclusive of email marketing) | 60% |
| Overhead marketing-related costs | 69% |
| Marketing training | 52% |
Therefore, to reach out to the potential customers and target market with great marketing strategies and tactics alongside accomplishing the revenue targets.
Create the Marketing Budget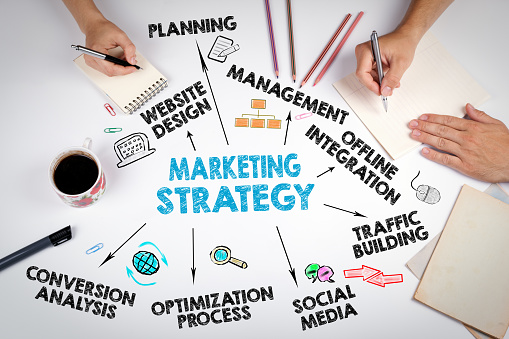 In some of the reports and surveys published by Gartner, Forrester Research, and eMarketer, you need to analyze the traditional channels versus the digital trends to upkeep the marketing plan. As per Gartner, 72.2% of the company's investment should be direct to digital channels. Therefore, the digital marketing budget for start-ups or experts needs to cover all audience-grabbing marketing aspects.
Moreover, mobile marketing that was once tracked separately is now presumed to be well-integrated throughout all the digital marketing channels. Nevertheless, email marketing still stays the most effective marketing tactic to acquire the highest ROI due to the lower cost.
That being said, paid digital advertising campaigns across various social channels and using the analytic tools on search engines can generate excellent ROI results. Similarly, SEO also generates an impressive ROI slower, but the investment provides long-term benefits. Therefore, to achieve better - or the best marketing ROI, it is crucial to leverage tech-savvy strategies and automation to achieve a breakthrough in your company's sales income.
Here are a few methods that will help you decide what should your marketing budget be:
Do the market research:
To let your business bloom in profits, the marketing budget for your firm should not be more than your revenue but rather only a percent of the revenue. A universal budgeting rule that B2B companies follow is to allocate no more than 2-5% of the sales revenue to marketing. While for B2C companies, the budget goes slightly higher, with 5-10% allocated to the marketing expenses.
Also, the market research will help you analyze and keep an eye on your competition.
According to a BDC survey in 2019, the marketing costs for small businesses in Canada have an annual average budget of $30,000. However, the larger firms with 50 employees have an average budget of $100,00 annually.
Define your business goals:
Every business has to plan their day-to-day marketing activities according to their customer segments - the expectations, needs, demands, and personas they want to reach.
Therefore, the marketing goals should be clear, specific, and measurable to calculate the budget. Avoid adding vague vanity metrics. Instead, keep track of the progress of your digital marketing actions, such as the number of visits on the company's website that took action over a specified period of time.
From there, you can decide the target customers, find a way to reach out to them, and plan if you want to offer a free sample of your services or products - only if it does not damage your marketing budget.
Analyze and evaluate all the potential costs:
Marketing consists of several components, each with a unique and useful purpose to contribute to a certain percentage of revenue. According to Horvath, here are the following expenses that the marketing budget should cover- you can adjust their percentages as per their effectiveness.
Company's website- your website is the best way to implement the marketing strategies and monetize their results. However, you need to first invest in building a good website. This is especially true to leverage the benefits of SEO and keep your brand easily "searchable" and "accessible." You have to pay for the web design, content creation, monthly hosting, and utilizing the analytical tools. You can easy-to-use website builders like Wix to set a solid foundation with a great website and create an easy-to-modify web design.
Digital advertising: If you want to leverage Google AdSense (Google ads) for search engine marketing, you have to put aside a certain amount of your marketing budget, like $1000 per month for it. The best way to limit your budget is to monitor and refine digital or online advertising constantly. You can learn in detail about advertising and campaigning by looking up guides to PPC marketing by experts such as the HubSpot Blog.
Traditional channels: the old-school ways such as TV, news, and print are still an effective way to reach a wider audience and spread word of mouth about your brand. However, digital marketing tends to be more hassle-free and budget-friendly.
Social media channels: every other person has an online presence on multiple social media platforms like Instagram, Twitter, Facebook, and LinkedIn. Hence, these channels are an effective way for online advertising.
Email newsletters: to retain long-term clients, a friendly reminder now and then for those who have subscribed to your business is a great way of digital marketing. It keeps your customers updated and in the loop.
Video: according to Horvath's suggestions, video marketing is an excellent tool for every type and size of business. You would need the marketing budget to cover the costs of a camera, lighting, editing tools, and software.
Google Business Profile: This is another great way of marketing and displaying your business to the world. Google Business Profile allows the audience to easily contact and connect with you while; providing them with a platform to write their reviews.
These marketing ways require certain tech-savvy tools and modes of automation to save time. Therefore, the marketing budget should be enough to cover all their costs.
Update the budget regularly:
Once you set clear goals and manage the priorities, you can leverage the benefits of inbound marketing and outbound marketing, step-by-step, to see what works for you and what you can afford. Then, update the budget regularly to eliminate the unnecessary costs and invest more in lucrative marketing tactics.
Final Thoughts On How Much your Company Must Budget for Marketing?
It all comes down to one thing, setting up the right budget that does not eat up all your sales revenue. Even though every business has to experiment and see what works for them, the stats provided by a CMO survey for 2022 might help:
For the B2B product or services companies, the marketing budget in the economic sector is around 6-8% of the revenues but can go as high as 11%
For the B2C product or services companies, the marketing budget in the economic sector is around 8-14% of the revenues but can go as high as 20%
Please note that these percentages cover the entire market budget, including every investment and expense. However, these allocated amounts can fluctuate depending on whether the company seeks fast growth or modest growth.
Moreover, these costs are affected by market competition and demands. Therefore, it is best to keep track of the budget, see where the investments are going, evaluate if you are getting the results, and then adjust or modify the marketing budget accordingly.