Social media marketing is also referred to as digital marketing, web marketing, internet marketing, or online marketing. The term "digital marketing" has grown into its own category because the Internet is now such an important part of our lives. We use the Internet for work, school, shopping, banking, entertainment, personal relationships, and much more. In fact, according to Manta.com, 90% of adults use the Internet. This means that there is no shortage of ways we need to market our products and services.
The best thing about social media marketing is that it allows us to target consumers based on their interests and behaviors. This is why it is one of the most effective forms of marketing. According to Hubspot, 93% of marketers believe that social media marketing helps increase brand visibility and overall revenue.
The good news is that you don't have to start from scratch. You can start by building up a following on Twitter, LinkedIn, Instagram, Pinterest, Tumblr, Facebook, Google+, and other platforms. Then, once you've built your community, you'll want to start posting regularly. Don't overdo it, though. If people see too many posts from you, they may become desensitized to your message.
Social media marketing is one of the most powerful tools in the internet marketing arsenal. But before you jump into this new world, there are certain things you must learn to maximize its potential.
In this article, we will cover everything you need to know about social media marketing.
What Is Social Media Marketing?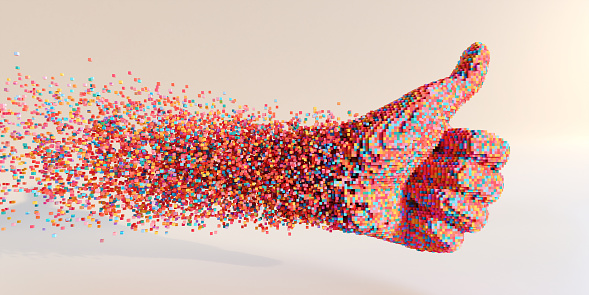 Social media marketing SMM is different because it is a combination of social networking and search engine optimization. It's the process of using social media platforms to promote your business, brand, or product. The goal is to increase traffic to your website through social networks like Facebook, Twitter, Pinterest, LinkedIn, etc.
The best thing about social media marketing is that it has become free for businesses to use. There are no costs involved with running ads on social media sites. So if you're looking for a low-cost option for promoting your business, then social media is perfect for you!
The problem with many small businesses is that they don't know how to market themselves effectively on social media. They rely on paid advertising instead of organic posts. And while paid posts do work, they also come with a hefty price tag.
Social Marketing Activities
Marketing is the process of communicating with customers and prospects to create awareness, interest, and sales. Social marketing is the process of using social channels to communicate these messages to active users.
There are several types of social media marketing activities, including:
Content marketing refers to creating and publishing valuable free content on blogs and websites.
Search engine optimization is optimizing your website to rank higher in search engines.
Email marketing means sending emails to potential customers and clients.
Mobile marketing is promoting mobile apps and games.
Influencer marketing is finding influential bloggers and asking them to mention your company in their articles.
Pay-per-click advertising means paying money to appear at the top of search results when someone searches for keywords related to your business.
Branding is establishing a strong identity for your business.
Customer support means providing customer service via phone, email, live chat, and social networks.
Social Media Posts
Social media marketing is a great way to get your business noticed. Unlike more traditional promotional messages written for social media, these allow companies to engage in conversations with active users. But if you're not sure how to make the most out of it, here are some tips on what types of content work best for social media marketing:
Status Updates
The most common type is the status update, which is a short post that updates others on your life and activities. Status updates are generally used to share information about yourself or something you have just experienced. Other types include:
Visual Content
Visual contentincludes photos, videos, and maps. Photos allow you to show off your product or service. These include a cover photo or adding customer photos to your story.
A video is a great way to engage with your audience. Videos make people feel like they know you better and trust what you say. Uploading short clips of yourself talking about your products or services is a great way to build trust and establish credibility.
Quotes
Quotes are very popular on social media platforms. They can help you express your thoughts and opinions clearly and concisely.
Links
Links let others know where else they can go for more information. Share links to articles, websites, or other resources related to your business.
Poll
A poll lets people vote on a topic. For example, if you were running a beauty contest, you could ask people to vote for their favorite hair color.
SlideShare
Slideshare is a free platform where you can create presentations and upload them to share with others.
Online Surveys
Surveys are another good way to gather feedback from your clients.
Tweet
Tweets are 140-character long messages that can be shared on Twitter.
Wall Post
These are similar to tweets but appear on your profile page instead of being sent out to everyone.
Webinar
Webinars are live seminars hosted over the internet. They can be recorded so that participants can watch them later.
Wiki
Wikis are collaborative tools where users can edit and add to articles.
Infographics
An infographic is like a visual summary of information. They help people understand complex topics quickly and easily.
Blog Posts
A blog is another good option for sharing useful information. Write about the latest news in your industry or provide helpful advice.
Hashtags
These are keywords used to describe certain hashtags. For example, social media could mean different things to different people.
Tweets
Twitter is all about 140 characters. So make sure you include relevant keywords in your tweets.
Instagram Stories
Instagram stories are the newest addition to the Instagram platform, allowing users to create short videos and add text captions. Users can also add photos and stickers to their stories.
Facebook Live
Facebook Live allows you to broadcast live events directly to your followers. Make sure you set up your account so that only approved viewers can watch your broadcasts.
YouTube Channels
Create a YouTube channel where you can upload videos and host discussions. You can then link your YouTube channel to your Facebook page so that people can subscribe to your updates via email.
LinkedIn Groups
Join groups related to your industry. By joining these communities, you can connect with people who are interested in similar topics. This can lead to new leads and opportunities.
Pinterest Boards
Similar to a Pinterest profile, boards allow you to organize your pins into categories. While profiles are public, boards are private unless you choose to make them open to everyone.
Google+ Communities
With over 2 billion active members, Google+ has become an increasingly popular network. If you want to reach a large audience, consider creating a community on this platform.
Linkedin Profiles
Your LinkedIn profile is one of the first places potential clients will look when searching for companies online. It's therefore crucial that your profile is updated regularly and includes plenty of valuable content.
Email Lists
It is a collection of emails that you send out to specific contacts. When you use email lists, you don't need to worry about sending messages to every single person individually. Instead, you simply send a message to a whole group of contacts at once.
Podcasting
As a medium for sharing information, podcasting is becoming more and more popular. Many successful businesses have started podcasts to share tips, advice, and other useful information with their audiences.
How to Utilize Social Media for Customer Service
Social media is a great way of reaching out to your customers. It's also a fantastic tool for providing them with information, and it can help you build trust with your audience.
Here are just a few ways that social media marketing can benefit your business and offer good customer service.
Build Customer Relationships Through Social Media Marketing
Social media marketing is a great way to build relationships with your customers and prospects. It's also a great way to get more business, as well as keep in touch with existing clients. Use social media to listen to what your customers say about your company.
Respond Quickly
It enables you to be responsive, especially to any negative reviews. Be prompt in answering complaints. Encourage positive reviews and be open to feedback.
Add Relevant Hashtags
Hashtags make it easier for customers to find relevant information faster. You can use brand-specific as well as trending content hashtags.
Make a Social Media Policy
Make sure that all employees understand the importance of social media. It is important to have a policy in place for how your company handles social media. You should also make it clear what you expect from them and what they can expect from you.
Create a Customer Service Handle
A handle is an online identity that you can use to represent your business on the web. It's like having a Twitter account, but with more flexibility and control over what gets posted. Creating a social media account specifically to handle customer queries is a positive step in social marketing.
Advantages of Having a Social Media Profile for Your Business
Once you have created your social media posts and decided to be active on any social platform, you will start seeing the benefits of the social media marketing world. Let's look into a few benefits of having a social media presence.
Better Brand Awareness
You can use social media to promote your company's image. For example, if you sell clothing, you could post pictures of yourself wearing your clothes.
Brand Loyalty
People like to support brands that they trust. If someone has recommended a product or service to them, they'll feel more comfortable buying it from you.
Enhanced Customer Experience
Customers expect high-quality service and products. If they come across negative comments about your company online, they'll assume that your business isn't worth dealing with. But if you respond quickly to complaints, you can show that you care about your reputation.
Customer Retention
One of the best benefits of social media marketing is that it allows you to interact directly with your existing customers. They might have questions about your products or services, so you can answer these questions by responding on their behalf.
Improved Credibility
If people share your posts, then they'll believe that you're credible. By building trust and a trustworthy reputation through social media you'll receive more traffic and sales.
New Opportunities
If you've been struggling to grow your business, then social media marketing could be just what you need. By creating interesting content and engaging with others, you'll attract more followers. These people will eventually become loyal fans who will tell their friends about you.
More Leads
You can collect leads by using a social media channel. Many companies now offer lead generation programs that allow you to generate leads without spending too much time.
Sales Conversions
People spend less time researching products and services when they know that they can easily find reviews from their friends. For example, if you sell dog food, then you can give your clients an idea of how popular a particular brand is based on the number of times it has been shared on Facebook.
Higher ROI
If you invest a lot of money in traditional marketing strategies, you won't see any returns until months later. But with social media marketing, you can measure the results immediately.
Easier Management
It's easier to manage social media accounts than it is to maintain a website. Plus, you can automate many tasks, such as posting updates and scheduling tweets.
Social Media Monitoring Tools
Monitoring social media is a great way to keep up with what's going on in your industry. Social media optimization (SMO) is a technique that allows you to get more traffic from search engines by improving the way your website appears in search results. This can be done through link building, which helps improve the number and quality of backlinks to your site.
Here are some of the social analytics tools:
Google Analytics
With Google Analytics, you can view detailed reports on traffic sources and behavior, and discover patterns in user activity over time. You can use the tool to determine where visitors come from, how long they stay on your site, and what pages they visit while they're there. With these details, you can focus your efforts on improving the quality of your content rather than worrying about increasing traffic.
Facebook Insights
Facebook Insights gives you a look at the demographics and interests of your fans, allowing you to target specific messages to specific groups of people. For example, you may want to know who's interested in buying products related to dog grooming, so you can run ads specifically directed toward those individuals.
HootSuite Analytics
HootSuite Analytics gives you access to a range of data points, such as the number of times your website was shared by other users, the total number of visits your blog received, and the average length of time readers spent on each page. These insights help you make informed decisions about your social media strategy.
Buffer
Buffer allows users to schedule posts across multiple networks so they appear in order. The app also provides analytics to track how well each post is performing.
Why Choose Osborne Digital Marketing?
Social media marketing is an effective tool for any business and there are many companies that offer different forms of SMM, such as Facebook marketing companies. If you're ready to take your business to the next level, contact us today. We would love to help you build an online presence through SEO. We try to ensure your social media marketing efforts pay off. There is no need to hire a social media examiner as Osborne will handle all the social media examiner's activities. Our team will analyze the:
The performance of your brand's social media accounts
Identifying issues within a brand's community
Resolving customer service problems
Analyzing consumer feedback
Creating original content for social media sites
Conclusion
Social media marketing is one of the most effective ways to promote your business among social media users. If done correctly, it can bring a lot of traffic to your website and increase sales. But don't expect instant results. To see real success, you must plan and invest in time.
Social Media Marketing is a great way to reach out to the target audience and build relationships with them. It's also a great way to get more exposure for your brand, as well as generate leads. Contact ODM to grow your business today!