Google is a word known to all. It is a common search engine all around the globe. People from different geographic locations use it in different languages and for different uses. It is one of the most powerful tools when it comes to the virtual world.
To use Google, your physical location doesn't matter; all you need is an internet connection with your laptop or phone, and that's it. Google is a search engine where people look for information using relevant keywords.
Nowadays, business owners also use Google Ads to promote their business and also take help to promote their businesses through smart campaigns. Therefore, the advertising campaign run on Google is sure to reach the target audience and a wider number of people.
What is Google ADS?
Google is a very common word in today's world, but what is Google Ads or Google AdWords? Is it an extension of Google or a new app? Don't worry, and we will answer all your questions regarding Google Ads, previously known as Google AdWords.
Google Ads is an online advertising campaign launched by Google. It is where the business owners can put their small ads in order to reach potential customers. The advertisers are interested in using this service bid to get their ads placed on the Google search engine and non-search apps like mobile devices and computers while using the internet.
This service is offered on a PPC (pay-per-click) basis. PPC Advertising is when you pay for each visit to your website through the ad. The advertising service uses a lot of things to attract customers to their client's website. For example, keywords are used to increase search volume. Therefore, it is common to use relevant keywords that are attractive to the target audience.
What Should be your Budget, and What Are The Types of Budgets?
The service provided is based on different budget strategies.
Monthly Budget: this is a decided amount. A contract states how much the company will pay Google monthly to make them display the clients' ads.
Daily Budget: this is rare, but some businesses pay daily. A daily budget is helpful when the client doesn't want to avail of the Google Ads service for a long time; for example, it is for a particular season, etc.
Pay-per-click: this is also a common way. The client wants to pay for the search volume of their website. So they pay for the smart campaign according to the clicks per day. This makes them sure about the worth of the digital marketing campaign and its return on investment. Depending on how many prospective customers reach their website by seeing the ad on Google ads is what makes the return on investment.
To get Google Ads for a small business, the budget depends on the business and its type. For example, if the business owner wants to put the ads for a few months, the cost would be more than if the ad would have been for a few days. Therefore, the business owner should first make a plan with the agency. Then, if they feel that this step will help the business, they should take it further.
Track Your Result with Google Analytics
If you decide as a business owner to use Google Ads to serve your business, you should also keep a close check on it. It is advised not to let things go unnoticed as it can start giving negative ROI very soon.
Keeping track is easy if you understand the Google ads better; there are Google Ads APIs that are more interactive. These APIs let the business owner or the developers interact with the program's interface. This is helpful for larger accounts, but it is also helpful for small business owners as the better you understand the advertising algorithms, the better results you will attain.
There are different services provided along with Google Adwords; one of them is Google Analytics. This helps you give an in-depth analysis of how well the ads, keywords, searches, etc., are helping your business.
For better understanding and greater results, it is advised to hire a PPC consultant. But, you might be wondering, how is it cost-effective for your small business? Let's examine what they might bring to your business.
PPC consultants are difficult to find and are highly in demand due to the ever-increasing ads and searches. PPC consultants are professionals who manage internet pay-per-click advertising campaigns. This includes; strategy, design, implementation, and analysis of the advertising campaign's performance.
Furthermore, the PPC consultant would do all the work:
Keyword Search: they would search how many people are attracted to your website through the keywords.
Trend Watching: they would see if your marketing strategy matches that of the market or are you falling behind. SEO trends and ever-changing algorithms can be a challenge to follow, so a PPC consultant does it for you.
Landing Page: landing pages are the first interaction between your business and visitors. So, keeping the landing page interactive is essential. PPC consultant will review your landing page and make sure it helps retain potential customers.
Conversion tracking is a similar job. This process involves tracking the mobile data by a mobile measurement partner. The data can also be tracked from any other device like a laptop, computer, etc. The tracking will indicate how the potential customer has interacted with your Google Ad. They track the mapped data point through an app. This enables them to understand better the usefulness of the ad for the person who watched or interacted with your Ad and how much benefit the business is getting.
How Can Your Small Business Benefit From Google AdWords?
It is no secret that small businesses struggle to survive in the competitive corporate world. The virtual world is both a foe and a friend. The larger sharks in the ocean, like Walmart, Amazon, etc., are a true threat to the survival of small businesses. This often concerns small business owners.
To survive, various strategies are used and applied by small business owners. As a result, they have to play many roles to save costs and meet both ends. In such a situation, finding a low-cost digital marketing agency and letting them help grow the business is indeed a blessing. Google Ads are just that.
There are ways on the internet that can help you reach customers through advertising platforms and lower your average cost. Search engine optimization is one of the ways to make your ads more prominent to the target audience.
When starting a business, you know you need to give it time; the same is the case with Google Ads. Once you post your ads on Google Ads, you need to keep tracking them. If you just leave it after putting up the ad, you can be sure to let your advertising budget go down the drain instead of yielding results.
Small businesses are usually low on budget and striving to make ends meet. So, will it be beneficial for them to use Google Ads to promote their businesses? The answer is, Yes. So, let's see how Google Ads can help small businesses.
Budget-Friendly: with Google Ads, you can start advertising with any budget. They give a lot of options. Even with conversion rates, if you are from any other part of the world, you can find a budget that suits your pocket.
Follow It: after you appoint Google Ads to make promotions for your business have a greater reach, you can follow it. Google Analytics is the way to do it. You should always keep track of the Google ads to understand them better and see how it is benefiting your business.
Location is Accessible: Google Ads uses Google Maps as well. This makes it easier for the clients to reach your location if they are interested in purchasing from you.
Keyword Search: if a particular potential customer is searching for a certain thing and uses a certain keyword of tail keywords to search for it on a search engine, the search engine will direct that customer to your business if it is related to the search. There can be thousands of keywords that relate to your type of business. So, this makes the customer base even wider for you if you appoint Google Ads to promote your business.
Online Presence: it makes people know about your business. The online presence of your business may make it easier for an average customer to reach you, which otherwise wouldn't be possible for them.
More Reach is Ultimately More Money: if your customer base increases, your sales will increase, getting you more profit.
A digital marketing agency is one way to make prominent Google ads as per your marketing budget. A small business will have a relatively smaller marketing budget, so to get your marketing strategy easy enough to reach the relevant customers, you also need to put in effort and money.
Some valuable customers are online at different hours of the day, so to reach them, your ad should be showing up frequently when they are on the internet. For different types of businesses, there are different strategies. Now, it depends on your PPC campaigns to match the search network of an average customer.
Another important thing is to keep your advertising goals clear. You should be able to tell in numbers how much profit or how many customers you are targeting to get through this advertising campaign.
Advertising technology used in these Google Ads makes it possible for the Ads to make the advertising efforts worthwhile. Ad Tech manages ads across channels, including videos, display, search, etc. Moreover, it manages the ads as per the target, bid, optimization of digital marketing, etc.
Types of Advertising:
The types of advertising are basic. These types have evolved with technology. Let's get to know each type.
Display Advertising: these are also known as Banner advertising. You can see them while on the road. They can be in different languages, including sign language. This is also included in Social media advertising.
Mobile Advertising: it is advertising made specifically for mobile devices. They are made to fit the screen, and their timing is also suitable for the viewer. These can be video-based, a picture, a banner, or just a message, etc.
Video Advertising: these are super attractive and are the most common now. We have them everywhere, in our handheld devices, televisions, computers, and even electronic signboards. Google Ads uses them very often.
Native Advertising: these are mature ads that are non-disruptive. Ads like blogs, videos, photos, etc., are slipped between the content and related to the content the consumer is already indulged in. They match the style of the content and go with the flow.
Most of the forums use all these types integrated as one. This helps with greater reach and attraction.
Though Ads are a great way to reach a wider range of customers relatively easily, they have a disadvantage. It would help if you were sure that the ads do not invite a greater number of non-potential customers as this will increase your cost without getting any benefits.
Google Ads and other forms of digital advertising are a strong component of the services offered by Osborne Digital Marketing. To get the best and yield the most effective results, you should rely only on the best service providers.
Final Word
Google Ads are a benefit for all types of business owners and customers. There are many options available for the customers to choose from, and there are budget-friendly strategies for businesses.
Though the business owner should be careful that they are getting the most out of the strategies, the ads are not attracting many non-potential customers. This can be harmful as it would increase traffic on the website but not give any financial gain. So, keep a good eye on the Google strategies and gain the maximum benefit your business can.
Today's world has more things happening online than in real life. Ranging from company performance to social life presence, all of it is present to a wider reach of people online. Understanding the importance of social media, many companies have made it a part of their communication channels.
These days a kid who is not even his or her teenager may be easily found having a social media presence, so come to think of it, it is important for adults. In addition, social media has increased the connectivity of people from all around the world.
Social Media Platforms
A thing as common as social media networks is well-known to the people who have access to the internet in any part of the globe. This access has made it possible for people to connect and interact. It has been a blessing in disguise to the core.
From individuals to any official company, it is seen that social media is unavoidable. So what is social media, and what are the social media platforms that are easily accessible?
Social media is an interactive technology used through digital platforms. You share and develop connections, ideas, interests, and other forms of expression through the virtual communities.
Types of Social Media Networks:
There are 3 most common social media networks. But many other smaller platforms are growing rapidly. So we are stating a few that are commonly known to most people :
Facebook: Facebook is an informal platform. This platform is used to make friends and interact with strangers and people that might already be known to you. Over the years, Facebook has grown massively, and now there are many more services provided through it other than only social connections. Things like; finding a job, finding a partner, getting solutions to your problems, etc., all can happen here. It is the most common and easily accessible social media platform. In this network, the connections you make are tagged as friends; you can comment on their posts, share posts with them, and even chat or call them through the Facebook extension called Messenger.
Instagram: Instagram is also an informal platform used for social connectivity. Many people have become celebrities and even millionaires through this platform. So, if used in the right manner and with the right tactics, one can grow through it. Instagram uses posts and pictures as a source of communication. There are followers on Instagram instead of friends. There are several followers, and if you exceed that number, you will start earning through the platform. You can use messages on DM (Direct Message) to chat with your followers or with the people you are following.
Twitter: This is a platform that is most famous among celebrities and politicians worldwide. Many rumors and hot gossip come from here. Twitter is also known as the most common online platform for social news and posts by hotshots.
YouTube: This is a less interactive but very common social media platform. Social networks like YouTube have videos ranging from cooking shows to high-tech-related programs. These videos can be as long as more than a few hours and as short as 10 seconds. There are informative videos and useless ones that depend on what kind of video or genre you prefer to watch. There is a lot of local content from wherever you belong and content from other parts of the world. Social media tools are known for earning handsome amounts by putting in less effort, and YouTube is one such tool.
TikTok: Another tool that uses videos as a form of entertainment.
Netflix: This tool has videos, shows, and movies uploaded daily. This is for the sole purpose of entertainment.
LinkedIn: LinkedIn is fantastic social media tool for most business owners. LinkedIn benefits your business in several ways, one you get to keep in contact with current and past clients. Secondly, most professionals post on LinkedIn about what is happening in their industry. That way you can use LinkedIn marketing strategy for small business.
Most of the stated and other social media sites require making social media profiles. These profiles serve as the home page for the user. These days even company events are posted on social media accounts, making social networks inevitable. Social media users understand the importance of social connectivity through these social networks. It is no secret, how these social media sites have helped grow people as individuals as well as an organization as a whole.
There are many more social media networks emerging and growing with each passing day. There are certain social media policies that work for the safety of the user, but still, there are potential threats. These concerns are for individuals and companies alike.
Benefits Of Social Media In The Corporate World
Apart from individual life, social media sites also affect corporate company activities. Activities ranging from employee engagement to company values everything is being impacted. It is seen over time that employee morale is seen to be higher when given the freedom to access social networks.
The impacts of social media usage vary from company to company. Some companies and their employees rely on social media tools to achieve the company goals, while some can use it as a marketing tool. After knowing this, one might want to ask, how do social media platforms benefit the company or the corporate world?
Communication Channels: the company can use any social media network to communicate with its company. Mostly, companies use Gmail or Emails to communicate with their employees. This makes the communication fast, and there is less chance of the message being missed or misunderstood as there is proof that everyone got the same message at the same time, through the same portal. Some companies use internal social media to communicate with the directory of people employed in their organization, channel options like ESN have made it easier for organization and employee interaction.
Blog Posts: companies use social media tools to engage with their employees. They can publish a weekly blog or make an entertainment blog to keep the employees entertained. This increases employee engagement as they can comment on the blog or, better even, write blogs for the company website to publish, and they get recognition for their extra efforts.
Company to Company contact: it is easier for competitors to keep in touch through social media tools. Even suppliers, vendors, or business partners can stay in touch 24/7 through these channels.
Strengthens Business Social Life: employees feel motivated and encouraged when they can relate to their colleagues. It is also a great way to diminish jealousy among employees. Employee satisfaction increases when they have friends at the workplace and feel more confident and happy to come to the company to work.
Customer Representation: many companies use all forms of social media to engage with their customers. They use it for several purposes, including; as an online survey tool, customer interactions, customer service, customer support, etc. The companies also use the channels to perform better customer relationship management as it can be available 24/7, unlike physical CRM. Finally, companies also use the channels as a customer base to email them any deals or promotions or just as a networking tool with the customer.
Digital Workplace Platform: social media channels have been proven a blessing for companies, especially in times of pandemics. Most companies made sure they were present virtually to survive through the tough situation of pandemics when everything was online. As a greater impact of a pandemic, customers like purchasing online as it diminishes the hustle of taking out time and going to the brick and mortar store to make the purchase. The centralized platform of the digital workplace made it possible for employees to work through online channels and produce happier customers as things were made possible through the virtual world.
Employee Retention: social media tools have made it easier for employees to prefer a certain company over the other. The employees are a lot more informed about the working conditions and their rights varying from company to company.
Marketing Tool: organizations use social media channels as a marketing tool and networking tool. They use it to reach a greater number of people than is possible through print media, etc.
Advantage of Notification: it is a great benefit to the organization that the message conveyed through a social media network uses notifications. This makes it the least possible to be missed.
Personal Benefits to the Employees:
Engagement with other colleagues: employees find it easier to make friends and make personal networks.
Work-related Questions: a lot of the time, employees are shy to ask certain things face-to-face. Social media interaction makes it possible for the employees to communicate with the organization and clarify any work-related queries.
Employee Programs: dedicated employee advocacy program is a great way to know the right owned by the person as an employee of a certain type of firm, for example, a construction company. A few years ago employees were not knowledgeable about their rights according to the industries they were working for, now it is very easy.
Employee Collaboration: employees pool their ideas and share their experiences to achieve a certain target or a goal.
Competitive Advantage: employees enter into a healthy competition to achieve their goals faster than the others. This also improves the business's success as a whole.
Mental Breaks: the employees feel relaxed and fresh when they get the much-needed mental break by using the social networks at work.
Drawbacks of Social Media
With the evolution of technology, many changes have been witnessed over time, and the corporate world is no different. With changes come a lot of benefits for both parties and a lot of negative effects.
Having discussed various benefits to the organization of using social media on a corporate level, you might be wondering, are there any drawbacks?
Technical Risks: hacking is a common issue; it is a high alert for companies to keep their data and confidential information safe.
Less Productivity: it is seen that 70% of the companies have had to take disciplinary action against employees using social media platforms.
Irresponsible Posts: there are many times when employees post about their organizations in an inadequate manner leading to defamation of the organization. To avoid this, the organization and managers should maintain a good balance between work and social media access for the employees during working hours.
Wastage of Time: employees can use social media excessively. They can open channels hundreds of times to kill time and not pay attention to the work assigned to them. Employees can waste time on online chats, casual conversations, etc.
Does Social Media Affects the Job Performance of An Employee
The straight answer is, Yes! Social media does affect an employee's job performance, and this happens in various ways. There are ways that an employee can feel the positive impact of using social media and relate it to their work-life.
Blog Post Comments: being able to comment and interact on the social media blog posts by the organization gives the employee a sense of authority. They feel confident in working for the team and feel involved.
Accomplish Tasks: the employees get into the healthy competition by using social media channels and having channel options. They try to accomplish tasks and improve their working capabilities.
Leadership Skills: when an employee is aware that their work is being shared virtually, there is a great chance of significant improvement in their work. This also leads to having more polished skills like leadership skills.
To Relax or take a Break: a break is essential; social media can provide that for the mind. Taking out 5-10 minutes and browsing through social media can freshen up the employee.
Should the Employees be Given Social Media Access At Workplace
The answer is Yes! The employees should be given access to social media channels at the workplace. If social media is given access to the workplace for the employees, the right policies and measures should be taken by the managers and business owners. By doing this, the business can see more benefits.
Social media marketing can benefit your business success, and it can help your company gain popularity among other competitors, etc. However, social media channels need to be used correctly by employees as well as business owners.
To grow your business to a new height, Osborne Digital Marketing can help you develop a great marketing strategy according to your business type and industry. Now that you understand the importance of social media presence and usage using the right business strategies. Osborne DM is here to build applicable and success-guaranteed strategies for your business.
Final Word
The employees should be able to use all the social media channel options available during working hours. This will benefit the employee as well as the organization as a whole. But makes sure to put up the right boundaries and make sure everyone is introduced to those boundaries before they start using social media.
Given the circumstances the Covid-19 pandemic drowns the world in, people are desperate to create an impeccable online presence. Especially because they want to create inextinguishable business imprints in the e-markets.
To create a functional and lucrative website, people leverage various website hosting services. In 2019, the website hosting market size was estimated to be around $57.6 billion.
Now, with the speed the online industry is moving, it is forecasted that by 2027, the market will increase to an estimated value of $171.4 billion.
As easy and accessible as it is to create a catchy, user-friendly website, finding the right website hosting service can be bewildering simply because there are too many options.
From old-school yet popular servers like WordPress and Wix, people are starting to get intimated by cloud-based servers like Cloudways.
Website hosting is not as easy as it seems. Especially if you are unaware of what type of plan you should use. You may experience huge monetary and data loss with the wrong plan and hosting server.
To learn what plan you need and when is the right time to upgrade your website, stick with us until the end.
What Current Plan For Website Hosting Are You Using?
Different website hosting servers have different options and packages. There are basic plans that are often free, and then there are the premium packages with additional features and customization options that charge you a fee.
As a beginner, WordPress, Wix, Squarespace and similar options like Kinsta seem great, and they are. They are all well-integrated and excellently functional content delivery networks.
But, as technology advances and the internet is witnessing the biggest entrepreneurial paradigm online, the "need for speed" and other upgrade options with websites have become more pronounced.
If you have a website, you must be using any of the following types of website hosting:
Shared hosting:
It allows multiple people to use the same hosting server on a shared plan- and obviously, it is an economical option when you are just starting or do not need bulky storage spaces or specialized hosting features.
It can be great for business, and non-business sites as this plan offer basic building tools, custom domains, and satisfactory built-in functionality.
In 2019, the revenue generated from shared website hosting plans was 37.4% of the market share.
However, data security breaches are always a risk as your files are stored on a shared server. Also, a free or basic plan would often come with restricted web development features and offer an average speed.
Host servers like Wix, HostGator, DreamHost, and WordPress all provide the cheapest plan for website creation that you can settle for.
Virtual private servers- VPS
Even though this also provides a shared server for several people, it charges more money because it has better security features than the previous one. For example, your files and data are stored in specific storage spaces with protected resources.
Dedicated hosting
If you are looking for a server dedicated to your files and provides better performance, this one can be a good fit. As the entire physical server is yours, you get better functionality, and however, as you may have guessed already, the cost will be higher.
Managed hosting
In this type of website hosting plan, even though the server is dedicated to your website, it will be managed and maintained by a different provider. You will have to use the File Transfer Protocol or FTP to manage your content and follow other rules that come with the perks.
Cloud hosting
One of the newest and considerably safest hosting servers that do not break the back for you. Servers like Cloudways and Site Ground are making their place in the web hosting market with promising features and better speed while providing all types of web hosting at their best.
It is anticipated that gradually cloud hosting will become more commonly used than the WordPress (WP) Engine.
As discussed, five options, including the share and the non-shared hosting plan, are widely used- there are other home servers that you can use on your own.
If you are not content with your current hosting plan, you can always use a private server if you have a good research edge and ample technical knowledge.
Signs That Tell You Need to Explore Upgrade Website Hosting Options
You can choose from basic hosting plans to any expensive yet comprehensive plan. The key to hosting success is to learn the signs that navigate you to the upgrade process.
Here are some of the signs that tell you that it is time to get fancy with your website hosting and upgrade it.
1. Not-so-satisfying website performance
The two biggest determinants of your website's success are its performance and speed. Nobody wants to wait minutes before a site uploads and functions. On the other hand, people expect a website to load within seconds as Cloudways do.
Cloudways offers less than 0.5 seconds of loading time compared to many other websites hosting servers.
WPEngine and Kinsta hosting plans involve a specific number of visitors every month.. Let us say, for instance, they have a "100,000 visits plan." do you think it would guarantee a super-fast and high-performance website for each visitor?
Not certainly, as this specific number is more of an assumption, with a certainty that there can be more visitors. Then what? Will the "extra" visitors not be able to leverage the plan efficiently? Cloudways does not define such numbers and offers equity in every aspect for the visitors to create state-of-the-art websites.
As tested, the Cloudways plan is easy on the pocket while serving way more visitors than its competition, such as Kinsta and WordPress Engine.
Moreover, a slow website can lead to a bad experience and down your website on the "search engine ranking" chart. If you do not invest in the speed and performance of your website, you will have a hard time ranking on the first page of Google or any other search engine.
The best way to test and analyze your website's performance and speed with the current type of hosting you are using is just to open your website on your mobile phone and hit the refresh button.
If it refreshes quickly, all is well, and it needs no upgrade. But, if it takes a lot of time and infuriates you, it is the right time to undergo the upgrade process.
2.Your website is getting too much traffic
With the visitors to the website, the more is always merrier, but not when you are not prepared for the spike in organic traffic.
If you fail to anticipate such a big surge, especially when planning a great product or service launch on your website, the visitor will experience a "traffic jam" in the form of an "error message" on your web pages. And we all know that traffic issues can be devastating for you and your business.
If you plan to start small, your worries will be small, too, and you will be able to stick to basic plans with a simple upgrade. However, if you want to go big with your launch, personal blog promotion, or any other business shenanigans, you will have to plan big as well.
When your business is booming, and you are growing fast, you would need to slightly expand your budget. Yet a dedicated webmaster with a dedicated server plan allows you to leverage the bandwidth and unmetered disk space.
A popular choice for dedicated hosting plans as offered by WPEngine and Cloudways gives you complete control over the server resources with better MB storage and a user experience that leads to giant amounts of traffic.
Moreover, they offer DDoS protection, diverse options for hard drives, unlimited bandwidth, and excellent performance firewalls.
So, before you want your content to break the internet and go viral, it would be best to upgrade your hosting for all the heavy lifting that would be required to do.
3.Frequent downtime
If you go on a website, what kind of experience do you want? To open it on the first try, right?
As they say, the first impression can be the last; if the website does not open as soon as you click it, you will not visit it again. In addition, hosting servers like DreamHost and WordPress offer 99% uptime, while Cloudways offer 100% uptime that loads your website in less than a blink of an eye.
And if your current plan is not giving you the required uptime, upgrade it to acquire better support and resources.
The significance of a website's uptime cannot be understated. If a visitor is unable to access your website on their first attempt, they may never return, and this presents an unprofessional image. If you're not obtaining 99.9% uptime and fast load speeds from your web host, it's time to increase your hosting package to include more resources and assistance.
4.Security issues
Your website will be your business's biggest asset. It is a "show and tell" avenue for all the e-visitors who want to learn about your online venture. So, if your website is not secure and you experience a data breach, it will be quite troublesome.
As your website grows in size and number, the first step is to shift to non-shared hosting plans if the current one is shared. Next, you need to get better built-in security features.
Even though there is no hosting server that offers 100% web security, there are some like Cloudways that provide advanced security features like dedicated firewalls, click-free SSL installation to avoid viruses, a two-step authentication process, bot protection, and more.
If even your existing paid plans are not offering these features, it is high time you upgrade your website hosting to the one that does.
5.Restricted resources and lack of customization
With the growth of your site grows the user activity as well. You would need plenty of features like editing tools, customization, and disk space as well. Usually, any basic, free, or shared plan does not offer these features, and you will have to upgrade to another hosting surface to unwind more resources.
Moreover, graphics such as catchy videos and many images attract more people. And people would want to load them instantly- as you know, the internet ninjas have the patience of a hummingbird.
Getting straight to the point, you will need advanced design tools (also some attractive SEO tools) to optimize and customize your media content. The premium plans or any other powerful plan for website hosting will offer compression, lazy load, and excellent formatting to speed up your site and help with media content.
6. You need a sandbox or demo site for your clients
When you are new in business or have a knack for trying new ideas, you also need to leverage certain advanced tools. Cloudways hosting servers allow business websites to leverage various features like a sandbox environment or a demo site.
Such advanced features allow your website to showcase your ideas and talent to clients on an abundance of platforms.
7. You need to boost performance with better optimization and SEO
On your website, you will have blog posts, media content, product descriptions, and much more, and you will need to optimize the entire website to rank higher on search engines.
From settings dashboard on your site to diverse blogging platforms, SEO (Search Engine Optimization) is what makes it discoverable and accessible to the audience.
Therefore, even if you settle for an affordable option for web hosting with adequate design functionality, you will need access to SEO tools. But, as already mentioned multiple times, as your site grows, you will need to upgrade your hosting plan. This time with the one that offers advanced SEO functionality.
If you want to step into the competitive online market, try to get your hands on a good web hosting server from the start. So even if you want to get some upgrades later, you can save a lot of time and money on the website setup process and the migration process.
Conclusion
From tackling traffic density to handling the bandwidth breakdown and the need for additional drive space or advanced SEO features, you need a one-stop solution for all your website hosting problems.
If you are tired of changing from one hosting platform to another, try Cloudways or Site Ground and see the wonders it does to resolve your server issues.
We are not saying it is an ideal choice because words are not worth it without actions. However, we want you to try the basic plan first, and if it works for you, you can always take advantage of premium features.
Get started with the best, and let your avant-garde website rule the front pages of every search engine.
The essence of a great website creation lies in content strategy and a list of keywords used to make the website searchable and easily accessible.
Let us be clear, everyone wants their content to rank on the first page of every search engine, especially Google- the higher the ranking, the better.
Therefore, to do so, it is essential to curate a website that targets both, the search engines as well as the users. This is because one without the other would compromise the website's ranking and ROI.
So, to accentuate a failproof SEO (Search Engine Optimization) and get organic traffic, you need to work on its foundation- keyword research.
Worry not; if you are having trouble with the keyword research process, we are here to help rank your business site rank higher. After reading this guide, you'll never need to ask how to do keyword research for your website.
What is Keyword Research?
Terms like search volume, long-tail keywords, target keywords, SEO strategy, etc., might confuse you while working on the keyword ideas. However, all of these terms are intertwined with keyword research and allow you to create the type of content you want.
To create a website that is attractive and user-friendly with more organic traffic , take a step back and learn the basics of SEO keyword research.
The keyword research process allows you to create a list of the most popular keywords (or search terms) that the audience usually looks for on search engines such as Google.
However, the relevant keywords need to be included in the content strategically and according to the search volume- the frequency of any particular keyword.
In doing so, you enable your content and website to rank higher on SERP- search engine results page.
In simpler words, a well-crafted keyword research list allows you to understand the language and mindset of the potential customers when they are searching for particular things.
Once you have your traffic generating keyword list, you can easily analyze, compare and even improve the relevant keywords based on the statistics and monthly search volume.
Basic terms to understand during the keyword research
While you are on the "keyword hunt," you would often come across several terms that you need to understand for better results.
Long-tail keywords
These are search terms with considerably low competition levels and search. As the name suggests, they tend to be longer, usually a short phrase with 3 or more words. Long-tail keywords have proven to have more sales conversion rates as they do not have much competition and are easily searchable.
Seed keywords
These are what we call the short-tail keywords consisting of only one or two words. They tend to have a higher competition level and high monthly search volume. These keywords have no modifiers.
Search volume
This metric allows you to evaluate and analyze the number of people searching for a particular keyword or query. Search volume accolades your content with the right and popular keywords, turning the search engines in your website's favor.
Ideally, when performing keyword research you should always target keywords with low search competition levels and a high monthly search volume.
Why Does A Website Need Keywords?
In this digital era, it has become a need for every type and size of business to create an avid online presence. Your website is what you would call in the non-digital world the brick and mortar store. It displays your content, products, and services to the visitors. Understanding how to do keyword research for your website is something that needs to be considered.
The keywords are the linchpin that allows you to understand if your content understands and fulfills the visitor's needs.
Keyword research is critical in defining your website's workability and success.
On-page SEO might be sufficient for local organizations or businesses standing in less competitive industrial markets for its search engine visibility and ranking.
However, for a medium-sized or a large scale B2B or B2C organization, it is important to include other SEO strategies like backlinks, off-page SEO, industries, and keyword-optimized content on other social media platforms like Instagram, and Facebook, Twitter, Yelp, etc.
Consistent and keyword-quality rich content with relevant key terms (short or long-tail) alongside internal and backlinks can enhance the optimization.
Overlooking the competitive keywords and not investing in keyword strategies can cost your time, money, and business. If your website fails to rank on the first page of search engines, nobody is ever going to discover your content, and that would bring the ultimate doom to your business.
Your content should not be focused on what you want to tell the people but on what the people want to know and discover.
After you have grasped the basics of keyword research, it will allow you to:
learn the ways and overcome the difficulty of ranking a difficult yet competitive keyword
study the keyword search volume that portrays the relative size of traffic expected after you rank a proper keyword
analyze the type of content you should create to rank the keywords
understand the number of potential customers the keyword list is bound to get after ranking
You must understand the intent of keyword research and learn the different types of keywords. If you get stuck with the process, you can always seek help from SEO experts or other relevant keyword tools for searching.
Think About The Intent When Doing Keyword Research
When working with SEO and keyword research, you cannot overlook the factor of "search intent or user intent." Identifying user indent is the most important factor of keyword research and will help get you in front of the competitors which will help you understand how to do keyword research for your website.
Using intent when doing keyword research targets the main goal every user has when they search for anything particular or a query on any search engine.
To create a failproof content marketing strategy and run a successful business online, the importance of search intent can never be stressed enough. Search intent lends you the perfect keywords that become the driving force for your content and marketing strategy.
Creating your website based on the search intent allows your content to be specific and precise; moreover, it navigates more people to your website throughout the various stages of the sales funnel, turning them into potential customers.
To help you understand better, here are the four basic types of search or user keyword intent- so that you do not get lost in the search for potential keywords.
Informational intent- when the users are looking for information or answers to their queries like "how to bake a moist cake" or " what is the best android phone."
Preferential or commercial intent this is especially when the users are looking for the best products or services to use, such as "the best website development services" or "Wix VS WordPress."
Transactional intent- this refers to when the customer intends to buy a service, product, or subscription such as "shop Chanel perfumes" or "best website hosting packages."
Navigational intent- the users tend to search for a website or brand but may or may not have the specific name or URL such as "Spotify login."
All you have to do is align the goal of keyword research with the search intent and improve your website's ranking.
Keyword Research Tips
Now that you know that keyword research is as important to your online existence as oxygen is to your physical existence. You must learn the tips to hunt down the exact keywords for your SEO.
Here are a few keyword research ideas that will help you create an unbeatable website:
Create a keyword list of topics based on your business goals
Every business has different goals and targets a different audience. Therefore, to kickstart your keyword hunt, you must create a list of business-oriented topics and decide how to rank them accordingly.
You can use "seed terms or seed keywords" to narrow down your research for specific niches. A seed term is the main keyword you can type into the SEO tools or search engines to generate a list of relevant terms or keywords.
While creating the topics, it is important to embrace the customer or buyer personas and then equate them to your sales conversions. Write down the content topics and then list down their keywords with the monthly search volume.
For example, if you are a footwear company. you may have a bucket list for the topics like:
Boots (4090K)
Sneakers (673K)
Sandals (670K)
Heels (45K)
Flip flops (36K)
The search volume enables you to gauge the relevancy and importance of these topics as per your target audience. Furthermore, if the list of organic keywords for any topic increases, it will help you create relevant sub-topics- as they say, the more, the merrier.
Create a specific keywords list for each topic
Happy with your content topics? It is time to move on to the next important step- adding relevant keywords to each topic.
They can range from a single word to an entire keyword phrase to enable the content to rank higher on SERPs. It will also allow you to get the "additional keyword ideas" if your potential customer searches for specific terms.
For instance, if we go back to the topic we listed above, you would need to brainstorm keywords related to the "footwear" topic. Such as:
men's leather shoes
comfortable boots
best running shoes
So and so on
Initially, it would be best to dump all the keyword phrases you and your content or social media marketing team can come up with under each topic. And later, you can narrow them down based on the level of competition and keyword difficulty.
As the internet advances and more people are getting comfortable with the digital paradigm, Google is encrypting more and more keywords every day. This way, it becomes easier to know what keywords the audience is typing in the search engines to find you.
However, to utilize this smart feature, you will have to get access to certain Traffic Analytics tools like HubSpot Sources or Google Analytics. All you need to do is, look for your content topic, drill down the monthly traffic on your website and identify the keywords that visitors are using to look up for your website.
Understand, Research, And Analyze The Keyword Search Intent
You will be amazed to learn how a single keyword can have different meanings as perceived by different people. You have to amalgamate your keyword research with the user intent to improvise your Google ranking and gain more organic traffic.
Before doing any of this, analyze and interpret every keyword in your list. For instance, if your keyword phrase is "the best way to start a blog," here, "blog" can be interpreted in several ways. You can mean blog website or simply a blog post, and the user intent will decide that.
If the searcher wants to launch a website or start blogging, they will use the search engines accordingly. SO, if you are, let us say, targeting the former, you would use the user intent to create content based on keywords for starting or launching a website.
The easiest way to verify that you are on the right track with intent and keyword research is by typing the keywords in the search engines and analyzing the results that pop up.
Use Keyword Research To Drive A Great Content Management Strategy
Keyword research allows you to perceive the prospects of the audience relative to your business, services, and products. If you know what your target audience wants, there will be no trouble creating useful and lucrative content that caters to their needs and demands.
Remember, the key to success does not solely lie in the perfect keywords you find for your content but also in the content management strategy - how you execute those keywords in your SEO-optimized content.
Leverage PPC Pay-Per-Click Campaigns
Pay-per-click or PPC campaigns like Google Ads allow people to find your website via organic search.
You should enlist specific keywords relevant to your business goals and align them with your services for better sales conversion and user engagement.
PPC campaigns and online advertising enable you to utilize keyword research for several purposes.
Use Keyword Research Tools
You can easily get stuck with all the keyword research chaos. Worry not; there are several handy keyword and SEO tools that can assist you with excellent keywords ideas and find the perfect match.
To stand above the competition level, here are some easy-to-use tools:
These tips and tools can help you with the SEO ranking of your website and enable you to put your business upfront on various online platforms.
Avoid The Traps Of Keyword Research
When creating a website and struggling with keyword research and SEO, you want to avoid some easy-to-miss pitfalls.
Here are some keyword mistakes you need to avoid at all costs:
No Or Inadequate Keyword Research
People often miss out on keyword research as they believe it holds no importance for their website- the biggest mistake ever. Even though keyword research can be daunting and take up a lot of time, it is the only way to improve SEO and rank your website higher on search engines like Google.
You cannot just "instinctively" anticipate what your users want; the only way to understand their needs and mindset is to use the words alongside the search intent.
Also, it is essential that with time you change update or change your keywords strategy and list if your audience or business needs changes.
Underestimating The Competition Level
Targeting realistic and relevant keywords is crucial while following the keyword trends. Some niches or content types are hard to rank and very competitive, so if you are just a beginner, you need to focus more on the "long-tail" keywords and not the competitive keywords.
How to do keyword research for your website should help you nail down the competition. This will ensure you don't go after keywords that are too difficult to rank for.
Only Focusing On Low Difficulty Or Exact Keywords.
You can easily make the mistake of using low-difficulty keywords or exact keywords only to get higher traffic.
When you write a great article, you cannot rank it based on only one exact keyword or go for low-difficulty phrases to ease your work. You need to create keyword-optimized content to become discoverable on search engines and gain more traffic.
Furthermore, you can seek assistance from SEO tools like the Rank Math Premium plugin to find focus and key terms.
The Same Keyword Is Used On Multiple Pages
If you opt for keyword cannibalization (optimizing the same keyword for various pages), you will be creating obstacles to your website's success.
The same keyword on more than on-page will confuse the search engines, and they will not know which page to show to your users- leading to complete disaster. Therefore, if you want to create multiple pages, you must create a separate keyword list.
No Evaluation Or Updates
You have done your keyword part, and your website is up and running. However, to see if your ranked keywords are serving their purpose, it is important to evaluate your monthly stats to analyze if people are able to find your content easily.
The easiest way to do this is to Google your main keywords often or use a private browser (that would be better) to see where your article shows up in the results.
This will allow you to decide whether you want to stick with the long-tail keywords or are ready to go with the competitive "head" keywords.
Key Takeaway
It is never easy to run a business, especially if you do it online.
The best way to get more visitors to your website and increase sales conversions is to do your keyword research for SEO right. It is a time-consuming and tiring process, but you can enjoy the benefits in the long run when done right.
More keywords ranked will translate to more willing customers and lead to your success. I hope you've enjoyed how to do keyword research for your website.
You may publish products, services, business updates, and upcoming events in Google Search and Maps directly using Google Posts, which are generated through Google Business Profile and it is a great marketing kit for new or established business owners. In the local SERPs, each Google Post shows as a little card within the graph database (Search Engine Result Pages). This feature is like a business dashboard that helps business owners to monitor business activities.
These product posts or cards are ideal for providing updated marketing messages to potential customers at the correct time, and they may be displayed in any business place. They're kept up to date using a simple user interface on Google's business profile.
One can even update posts, add event details or review the previous post whenever they want on their Google business profile. Post content and post element are easily manageable via mobile devices.
Various Posts for Multiple Individuals
Posts could be used to convey a wide range of data, including:
In-store sessions or brunch bands are examples of events.
Discounts and vouchers are examples of specials/offers.
New good is an example of a product update.
"Special guests this week!" or "Open late this Saturday!" are examples of announcements.
Why Your Business Needs to Post On Google Business Profile
Customers searching for your business can trace you easily through Google posts; these types of posts improvise customers' search experience. Well, it's not a universal fact that all types of businesses will benefit from Google posts, but you have to try different methods to select the best method for your organization. So, why should you give them a chance?
Google Posts won't cost you anything, to advertise your business posts on organic results pages. Think of it it as a Facebook post with a huge audience. So, just give it a try. Every post type used in GMB is valuable for your business progress.
Using Posts enables a customer to learn about services, products, upcoming events, and all this with a single click.
Before making a purchase, 81 percent of customers perform online research. Sixty percent start with a search engine. Then, posts deliver information to the right audience at the right time.
Google Business Profile includes Posts, which can be controlled through the app or the business website while traveling.
Where Do Posts Appear?
Users will notice your shared post in Google Maps and Google SERPs when they explore your business on Google. They'll appear to the right of the search results in the knowledge graph on desktop and mobile. In the first half of this blog post, you can observe the photographs.
How to Make a GMB Post?
It's simple to post from your desktop or while on the road. Google Business Profile is accessible for iOS devices and Android devices.
Steps to Create a GMB Profile via Mobile Device
Google Business Profile is available for Android and iOS. Download the app and click sign up.
In the lower right area of your screen, a created symbol may appear; click this post symbol as it appears.
The option to add text, events, photographs, and a button to your event post can be found on the screen with the title "Create a post." Fill in the required information by tapping each field.
You'll see a preview of your post after you've filled out your information. Click Publish, which may appear in the top right area of the screen if everything seems good.
Steps to Create a GMB Profile via Desktop Devices
Log in to your Google Business Profile account. Then, select the one you want to manage by clicking Manage location if you possess multiple locations.
Create a post by clicking the Create button. Alternatively, go to the menu and select Posts.
The screen titled "Create post" will emerge. The option to include text, events, photographs and even you can find a button to your event post here. Click each field one by one and fill in the information required.
To sneak a view of your active post when you've finished writing it, click Preview. Then, tap Publish in the top right area of the screen if everything seems good.
Within a few minutes, your uploaded post will display in the SERPs.
In the Posts tab, all posts will be archived.
Tips to Create a Compelling Google Business Profile Posts
Here are some terrific recommendations for business owners for setting up Google Posts that catch people's attention and urge them to click; however, there are some things you should know first.
After 7 days Google will delete your post to make sure that new content is shared.
Event posts are visible until the event winds up. You can share all the events, and details in a single event post or create different posts with similar event titles.
The Knowledge Panel only displays the first 80 characters.
All the current posts will appear first, followed by a carousel of earlier entries.
The first 2 posts will emerge in the SERPs, although Google will browse up to ten posts in a carousel.
The guidelines for writing a fantastic action post are similar to those for writing any other sort of advertisement, except for the size and character constraints. Here is a list of the essentials below.
Examine and borrow ideas from blog articles like these and any type of post you come across for businesses that interest you.
Make Use of Excellent Photography and Videos
Although it may appear to be a simple task, it is recommended that you use a clear, well-lit photo to make your post stand out and to secure an excellent customer experience and brilliant customer reviews.
JPG or PNG are the two most common image formats.
720px wide by 540px height is the minimum image size that will be acceptable.
Videos can truly make a business stand out in local listings and search results. You may now obtain a competitive advantage by submitting high-quality movies that help you create awareness, increase sales, and showcase a new side of your company. You can attract potential customers through videos, and even a 30-second video can increase your sales remarkably.
Graphical representation, even in the form of a single image, assures you of a great marketing message.
Create Headlines that are Actionable
Create a headline that motivates people to take action. "Get Your Free Coffee" is an example of a thorough headline and swiftly informs the user of what you want them to accomplish.
This is an excellent opportunity to apply some of the abilities you gained while writing commercials and a finite number of characters.
Keep your Descriptions Succinct and To the Point
Keep your post concise and only provide the information that is required. Google sets the limit of 1500 characters, yet only the first 80 appear in SERPs. Make the most of it.
150-300 characters is a good rule of thumb. However, it has been found that the knowledge graph displays roughly 80 characters (heading included the headline).
"Get Free Download," "Learn More," or "Order now" are all good examples of clear calls to action. Here is a terrific call-to-action guide that includes character counts. With such a high turnover rate on Posts, you'll have plenty of opportunities to try new things.
Things to Avoid In Google Posts
"BOGO: 50% off kids backpacks" isn't great. Returning to the preceding sections, ensure that your posts are thorough. The ones who don't shop often may be unfamiliar with "BOGO."
According to Google, all caps or exclamation marks are not recommended in headlines or descriptions. However, posts like "SALE SALE Fantastic Monday!!!" are a good illustration of what not to do.
Maintain a straightforward approach. Don't try to jam all of your deals into a single post. At any given time, you can publish up to ten posts. Create a new post to promote the second one if you have more than one offer.
If there are several exclusions, no one will click on your post. So include your offer in the post, and mention any exclusions on the page.
Local SEO (Search Engine Optimization) and Google Business Profile Posts
Sharing useful information and documentation about your local business will assist in improving the relevance and activity of your Google local listing. As a result of this relevance element, users will be more engaged than before. Previously, a Google Maps visitor would see general metadata about your local business, such as hours of operation, ratings, address, phone number, and so on...
You can now extend user involvement with information, photographs, news, and videos with Google Business Profile posts.
The information about your product, service and local business will automatically be included in sharing postings. The more information you offer about your company and its location, the more "location rich" metadata you'll be able to add to your Google Business Profile listing.
And when it comes to local SEO... i.e., SEO rankings or search ranking in Google Maps / Google local search results, this entails increasing the location authority of your local listing.
The more geographic authority you possess, the more local search results for various contextually relevant keyword phrases and queries.
How to Assess Customer Satisfaction/Success
Google provides impressions and clicks data for posts; however, posts do not interact with Google Analytics.
Use Google's URL builder to create a distinct URL with your CTA button to track the effectiveness of your Posts. This allows Google Analytics to learn more about the user, whether they converted after clicking the link in your post or interacting with the website.
Since consumers are accessing a variety of posts through an organic search for your business, it is recommended to set the Medium to organic. This is entirely up to you for the Source, but you'd like to stand out from a standard Google search via creative social media posts. The campaign may vary between different postings depending on the fresh content, but in the end, it's entirely up to you.
Conclusion
Using Google Posts, you'll be able to bring relevant, timely content to your potential customer when they need it. In addition, by implementing a custom URL, Google Analytics will be able to pull user information about who clicks on Posts, which may be utilized to make advertising and marketing decisions.
This is something that everybody with brick-and-mortar business owners should use. You must have a physical business location and a Google Business Profile page to use Google Posts. This is a brand-new feature, and business owners can use it to deliver more messages to the target audience searching the SERPs.
This can also be a useful tool for firms wishing to take their local SEO efforts to the next level and collect reviews and feedback valuable to progress in the market.
Customers browsing Google will now notice that your coffee shop is less than a mile away and that you have a buy-one-get-one-free scone bargain running all week. So allow them to savor scones and now you know how to create a post for my Google Business Profile.
Duplicate content is a concept you have undoubtedly heard a lot, but what exactly does it mean? And why does duplicate content cost you sales? Simply put, the content that exists in many locations — i.e., URLs — is referred to as duplicate content, and it surely has negative effects on your website's ranking with search engines.
You develop content that uses the keywords you've narrowed down to a chosen handful because you want a top website's ranking and utilize them again and again on different pages of your site. Unfortunately, you eventually reach keyword cannibalization, and the content you've created becomes detrimental to your site rather than beneficial.
It may seem contradictory, but the more you try to drive traffic to your website using the same keyword(s), the more pathetically it will perform.
It can hurt your rankings, and several people believe that excessive levels can potentially result in a Google penalty. However, this is not the case.
Although there is no fine, having a lot of duplicates or cloned material can cause Google to degrade your ranks and that is one of the reasons why duplicate content costs you sales.
What Is Duplicate Content?
All content present in numerous locations on or off your website is considered duplicate content. It usually has a different URL and, in some cases, a different domain. It usually occurs by mistake or as a result of poor technical execution. For example, your website could be accessible via non-www and www, HTTPS, and HTTP — even both simultaneously. Or maybe your CMS (content management system) has a lot of dynamic URL parameters that search engines don't understand. If your AMP (accelerated mobile page) pages aren't correctly linked, they could be duplicate content. It's all over the place.
There are several ways to tell Google which URL you prefer if your site has multiple pages with virtually identical content. (This is referred to as "canonicalization.")
Duplicate content as defined by Google:
"Duplicate content generally refers to substantive blocks of content within or across domains that either completely matches other content or are appreciably similar. Mostly, this is not deceptive in origin."
That last sentence is crucial. You will be on the dangerous ground if you extract, replicate, and twist existing information — Google refers to this as copied content — in order to deceive the search engine and obtain a higher position.
What is Keyword Cannibalization?
When different posts or pages on a website compete for the same (or even related) keywords, this is known as keyword cannibalization. The main issue with keyword cannibalism is that it typically has a negative impact on a site's organic ranking.
Assume you own a website dedicated to web design. If you have numerous pages about "2022 latest digital marketing trends," merging them into one in-depth page will almost certainly increase the ranking and traffic of your target audience. Having more than two pages reduces your overall traffic. You're stealing content from your website. No site is immune to widespread internal cannibalism, and every site that uses a subdomain structure may be subject to subdomain cannibalism.
When two things are exceedingly identical and equally attention-grabbing – two movies, two-holiday spots, two delicious-sounding dishes at your favorite restaurant – you can't focus on either.
Fortunately, detecting a cannibalism problem is simple – especially with the correct keyword tools. In addition, there are a few simple strategies to prevent your content from devouring itself.
Organic Performance Needs to Be Considered
But, here's the thing: having numerous entries that address the target keyword(s) isn't in and of itself a problem. Keyword cannibalism only occurs when the keyword selection has a detrimental effect on organic search. Pages usually rank for multiple keywords, not just one.
Let's stick with the previous example of two sites optimized for the long-tail keywords "2022 latest digital marketing trends." One of those pages is ranked first in search results, which is fantastic! But on the other hand, the other does not appear in any search results for that term. Because rankings are continuously changing, it's critical to spot instances of keyword cannibalization on your website on a frequent basis.
How Does Duplicate Content Cost You Sales?
There are a few problems that can occur if you have a volume of duplicate material on your website, including:
Lower search results ranks.
Customers who are unsatisfied with a product or its attributes want to discover more about it.
Online sales, websitetraffic, and leads have all dropped.
You don't want to end up in this situation, which is why it's critical to be vigilant about duplicate content that's why duplicate content cost you sales. Although your site may contain some identical or almost identical content, you would like to establish an entirely original website by updating the original post.
How You Can Identify Duplicate Content On Your Website?
To detect a significant keyword cannibalization problem, look for many pages that address the same term(s) and serve the same function for searchers. Search intent refers to what a person expects to find when they conduct a search or type a search term, and it usually falls into one of 3 categories:
User navigation: The user is looking for a particular web page. They may, for example, seek the word "Scent" and get a direct link to the website. They aren't seeking a guide or knowledge, most likely. They just want to get to the website.
Informational: The user wishes to get knowledge. This is where our long-tail keyword "2022 latest digital marketing trends" comes in.
Transactional: The customer wants to do a specific action, such as making a purchase or joining an online community. This is an illustration of a query like "web design community."

Cannibalization vulnerabilities are reasonably straightforward to discover for most sites by performing a basic audit. Create a keyword matrix first that will help a lot to reduce the effects of keyword cannibalization. Next, list the main URLs and keywords linked with your site in a spreadsheet. (Thus, stuff like your "Contact Us" page can be omitted.) If your site is too huge for this to be a viable option, you can automate the process by using a keyword mapping tool. You'll enter your website's domain, and then you'll be able to filter and organize the data to find the keywords and duplicate entries you're looking for.
Removing Duplicate Content From Your Website
Resolving duplicate content concerns boils down to one core concept: determining which of the duplication is the "right" one.
Content on a site that can be retrieved at various URLs should be canonicalized for search engines. Let's look at the three most common approaches: use Google Search Console's parameter handling tool, the rel=canonical attribute, 301 redirect to the correct URL.
Likewise, instead of pointing readers to a single standard page on the subject, your internal links and anchor text direct them to several pages.
Search engines will interpret this as important information when you possess an internal linking structure that links to your most significant material.
Google Search Console's parameter handling and preferred domain
You can select whether Googlebot should scan specific URL parameters independently and choose the desired domain of your website (i.e., instead of http://www.yoursite.com, write http://yoursite.com) in Google Search Console (parameter handling).
Setting up your parameter handling or preferred domain (or both!) could provide a remedy based on the reason for your duplicate content or your URL structure concerns.
The major downside of employing parameter handling as your sole strategy for addressing duplicate content is that your modifications are only effective for Google. Any rules you set up in Google Search Console will have no impact on how any other search engine's crawlers read your website; you'll have to use the webmaster tools for those search engines in addition to the Search Console settings.
Redirection (301)
Setting up a 301 redirect from the "duplicate" website to the original content page is often the best strategy to combat duplicate material.
When many pages with good ranking potential are consolidated into one page, they end up competing with each other and provide a stronger applicability and attractiveness signal generally. This will improve the ability of the "right" page to rank high.
Rel="canonical"
The rel=canonical feature is another strategy to cope with duplicate content. This instructs search engines to consider a particular page as if it were a clone of a specified URL, with all content metrics, links, and "ranking power" attributed to the supplied URL.
How Can Keyword Cannibalization Be Avoided in the Future?
The chances of keyword cannibalism increase as your website expands and you generate more content. You may produce two (or more) blog posts that are too identical in search engine optimization SEO methods and content without realizing it. This is frequent when you're writing on a regular basis about your favorite subject or a subject that you specialize in.
Ensure that the target keywords you wish to optimize for already don't appear on some other page of your site before posting — maybe even before writing. After that, compare all you've understood about the page's topic, search queries, rank, and so on. Then, finally, decide to continue or shift your attention to a new keyword.
Consider keyword cannibalization audits a component of your website's regular maintenance. Examine to see if any of your pages are conflicting with each other monthly or quarterly. You could be cannibalizing yourself if you notice a big reduction in ranks for some pages despite producing regular (yet comparable) content.
When it comes to keyword selection, go for a systematic approach and be methodical. Remove the entire post. You most likely utilize Google Search to improve your website for organic search.
Conclusions on Keyword Cannibalization
Repairing and avoiding keyword cannibalism signals to search engines that you have extensive knowledge of a subject and are an authority in your field. As a result, you'll get more traffic, a higher ranking, and happy visitors and that's why duplicate content costs you sales. Furthermore, if you perform routine keyword audits, you're certain to discover other places where you can improve. As a result, you'll have a more organized website with important content at the forefront.
To summarize, you can remedy the term cannibalization in four ways: re-optimize, redirect, reconstruct as a single in-depth post, or eliminate it.
What Is The Shine Ranker Tool
The Shine Ranker tool was developed by Chase Reiner. An SEO specialist that had enough of the overpriced and inefficient SEO tools that are self-proclaimed as the perfect SEO tool. This article covers an in-depth detailed Shine Ranker review. We cover all the benefits and features of the tool, along with the pros and cons of each feature. We even evaluate the performance of the keyword tool against some well known SEO tools such as SEM rush and Ahrefs.
What Are The Features Of The Shine Ranker Tool
A large positive for the Shine Ranker is the abundance of tools the development team has packed into this new SEO analyzer. Here is a list shortlist of the ways you can use the new tool,
Manage Projects
Keyword Research
Track Performance Of Keywords
Content Editor
AI Content Generator
Site Audit (AKA Shine Audit)
Competitor Assessment
Additionally, Shine Ranker has a tone of tutorial videos that help you navigate and utilize each tool for maximum efficiency.
Manage Your SEO Clients
The ability to manage your client's SEO campaigns within your SEO research tool isn't new. However, most tools place restrictions on the number of client sites you monitor. At the time of writing this article, there is no restriction on the number of clients you can manage within the Shine Ranker tool. Uploading a client's site into the tool is a simple and effortless process. You simply click the "Add A Project," and insert your client's domain.
Traffic Checker
The traffic checker feature enables you to enter your client's domain and determine a keyword's current and previous rank, whilst identifying the search volume for that keyword. We like this feature because it is simple to use and the detailed user interface doesn't become so overwhelming.
When we compared Shine Ranker against SEM Rush and Ahrefs, we discovered that Shine Ranker has identified the lowest volume of keywords that could be generating traffic for the site. Ahrefs identified a total of 255 keywords that could bring Chase's website visitors. However, when it comes to SEO tools identifying keywords that identify domain traffic, all SEO pros know that these tools can be inaccurate and should be taken with a grain of salt. Especially as the results from SEM Rush were almost the same as Shine Ranker's results. Perhaps Ahrefs is overcompensating the domain's keywords.
Shine Ranker Traffic Checker Vs SEMrush & Ahrefs
When we audit Chase Reiner's website with the Shine Ranker tool, it shows a total visible 158 keywords displayed. The keyword traffic checker also displays the positions of those keywords currently. We believe the Shine Ranker needs improvement because there is no easy way to identify the total number of traffic visitors a website might achieve with its current keyword ranking. Including this feature would make it easier to picture the overall traffic these ranking keywords bring in.
SEM Rush Traffic Checker
SEM Rush doesn't appear to be showing a drastically different volume of keywords when compared with Shine Ranker. SEM Rush identifies a total of 172 tracked keywords.
Ahrefs Traffic Checker
Ahrefs shows a significant increase in keywords that Chase's domain ranks for. A total of 255 keywords were identified by Ahrefs.
SEO Audit Feature (AKA Shine Audit)
This SEO tool has what is known as the Shine Audit. The name variation is due to the unique abilities this website audit tool is composed of, such as determining if the website has Google analytics installed and if there is an SSL certificate. These features are powerful tools if you're auditing potential clients' websites. Another plus for the lead gen option.
The SEO audit is very similar to the layout of Screaming Frog and provides that amount of in depth detail. However, the Shine Ranker SEO tool outperforms Screaming Frog with its ease of use and its ability to export all URLs effortlessly.
We believe that the Shine Ranker is miles ahead of the competition when performing SEO audits. Sure, Ahrefs and SEM Rush go down an extra level, but the Shine Ranker shows you all the essential information that would impact SEO keyword rankings. Such as ensuring the H1 on the page aligns with the SEO keyword title. Search engines have been changing titles that do not match the page, which can significantly impact your client's click-through rate. This small but significant feature allows you to assess each page of your client's site effortlessly.
Shine Ranker Keyword Research Tool
You're probably here to see how the keyword research tool stakes up against the competitors and we will be sure to show you just how well the SEO keyword tool performs. For the purpose of assessing the SEO tools, we will use the keyword phrase: SEO Keyword Tool.
Shine Ranker Keyword Results
Chase's SEO tool gave us average monthly searches of 1600 and medium difficulty. How does the tool calculate the keyword difficulty? Shine Ranker utilizes intitle results to determine how difficult the keyword may be to rank for. This approach is similar to the golden keyword ratio. Where the higher volume of monthly searches and lower intiles results, will provide you with a favorable keyword to utilize in your SEO campaign. Additionally, you are able to assign the keyword you just researched (and all the relevant keywords) to your client's project.
Ahrefs Keyword Results
The famed keyword tool had a monthly search volume of 800 (US Based) and an extremely difficult keyword rating of 98.
SEM Rush Keyword Research Results
SEM Rush has a total monthly search volume of 1900 and a difficulty of 100% which places you in the next to impossible category to rank for.
Keyword Research Results
It appears that all three tools have indicated that SEO KEYWORD TOOL is next to impossible to rank for. However, Shine Ranker did seem to give a glimmer of hope. The Shine ranker keyword research tool appears to be very closely aligned with SEM Rush. Their results have been very close when analyzing domains and performing keyword research. The intitle result that Shine Ranker provided, we believe, paints a more accurate picture of determining how challenging it would be to rank for a specific keyword. Why? Because the tool gives you several how many other people have put SEO effort into creating content around the keyword you are researching. Knowing information like that can make or break an SEO marketing campaign.
Content Editior And AI Content Generator
One of the newest features of the Shine Ranker Tool is the content editor. The content editor is similar to Surfer and Fraseio. You enter a search query that you want to create content for, and then the SEO tool searches the top ten results and pulls the keywords you should place within your post if you desire a shot at ranking on page one of Google.
The tool has a handy gauge that will increase as you write out your post to align with the content editor's recommendations. Like other tools such as Frase, the content editor will reveal how long your content needs to be, how many images must be embedded within the content, and how many heading and paragraphs you will require.
AI Content Tool
With AI technology increasing, it was the correct choice by Chase Reiner's team to incorporate an AI content writing tool into the Shine Ranker. As with many AI tools, it is not meant to do all the work for you. As you can see below in our picture, only one small paragraph is generated when we type in "SEO Keyword tool."
AI Writing Tool Results
When we entered the keyword phrase we have been targeting throughout this review, the AI generator created one whole paragraph. The content generator wouldn't generate enough content for you to enter in one idea and try to have an entire blog post written by the AI tool.
What we did was take several other key phrases and enter them into the AI generator, creating small content snippets for this AI article. As you can see, the tool did create a tone of content that was based on each entered phrase. This process also increased the content score as we now have a total score of 20.
Shine Ranker AI And Content Editor Results
The fact that this tool allows you to generate significant AI content for FREE is a powerful motivator to utilize it. The content editor offers you insight into your competitor's articles without performing timely, individual SERP research. Like all AI tools, their results are just not there for you to use this content in a blog without editing. There is a lot of content fluff and self-repeating that AI tools tend to do. The great thing about the content editor is the layout and the ability to edit all content within the post. Additionally, you can perform all of the keyword research and share a link with a writer. This will help cut down on miscommunication and your writer will be able to understand what is expected of them for a successful piece of content.
Video Tutorials
The challenge with using any new SEO tool is adapting to how it performs its operations. Thankfully, the Shine Ranker team has thought ahead and created insightful video tutorials on how to operate the features. All topics are covered by the team, and they have put extensive effort into creating a fast responding and supportive team.
Cons Of Shine Ranker
There are a few cons to consider for the SEO tool. Being honest for the price, we believe you can't go wrong. However, some minor details would help Shine Ranker compete against the most powerful SEO tools.
Backlink Assessment - Currently there is no way to assess the backlinks coming to your site with the tool. Chase, has mentioned that he is planning to build this feature out in the near future.
There Is No Chat Bot - SEM Rush has a chat bot that allows you to communicate with techs immediately. This feature would allow for faster communication with the support team.
Who Should Consider The SEO Tool
Any digital marketing agency or SEO technician should consider investing in the SEO tool. A significant amount of analysis shows that the Shine Ranker performs incredibly well. Chase has been promising consistent improvements to the tool, and so far, he has been delivering on his promises. This can be only good news for supporters of ranker Chase Reiner.
How Much Does Shine Ranker Cost
Shine Ranker has two pricing options. The first one is a monthly fee of $75 or an annual payment of $354. Shine Ranker is incredibly well priced for the features it offers. There is no comparable tool on the market for this price. A standard SEM Rush subscription is charged at $229 per month. Significantly more than Chase's tool. Additionally, there is a free ten day trial period for Shine Ranker.
Final Thoughts On The New Tool
The Shine Ranker SEO tool is a powerful asset for any digital marketer. The tool performs keyword research close to its largest competitor and, in some cases, provides significantly more data on keywords and phrases than the most prominent players. The intitle utilization is a brilliant way to determine the competitiveness of a keyword, which is why our team consistently uses it.
For the price point, there isn't a better tool for SEO techs. $354 annually or $75 per month is significantly cheaper than its competitors. The volume of value the tool offers is too good to pass up, and if you're still unsure if it is the right tool for you, there is a 10 day free trial. At the same time, some items need improvements, such as the AI content generator and creating a backlink assessment tool. The Shine Ranker is a perfect, inexpensive tool for beginner or experienced SEOs.
Corporate Management
The entire quality of your brand's imprint throughout every communications platform and each group of your potential customers are best defined as corporate reputation. Your company's reputation is the combination of how external and internal stakeholders perceive and feel about your brand, cultivated over time. Finally, how people engage with your company today and in the future is shaped by its reputation.
The following are some of the most significant influencers on your company's reputation:
Importance of Business Reputation Management
The opinion of other organizations and consumers for your company is summarized as business reputation management. It defines your position in the market and also drives your brand interactions. This corporate reputation helps the stakeholders to examine your flaws, assess your capabilities and determine to which extent they can be involved with your business. It's much more difficult to attract new consumers, create customer loyalty, or discover the expertise you desire to manage and innovate a proper implementation if you don't have a good corporate reputation. A positive corporate reputation includes integrity and inspires consumer confidence. Enhances your online and in-person presence in your business. Upholds your brand in the event of an attack or crisis. Attracts potential top-tier employees and boosts staff retention. Enhances the reputation of a business that suppliers, partners, and vendors desire to work with.
There is no price that one can pay to build a positive reputation for their company. It secures the potential employees, customers, and executives to lead your business to never-ending growth.
However, due to negative online reviews, social feeds, bad customer comments, and discussion boards, your favorable brand perception can swiftly develop into disastrous public relations. It can easily damage your company's integrity and leave you empty-handed.
Corporate Reputation Management Description
Any action your firm takes to repair reputation harm and develop a strong, positive, and profitable online presence is referred to as corporate reputation management.
In today's competitive digital world, a complete corporate reputation management plan is essential for growing and enhancing your company's online exposure in search, creating brand authority, enhancing consumer emotion, and distinguishing in your industry.
A meaningful and comprehensive brand reputation management strategy should include the following elements:
Locate your company's appearance on the internet and conduct a comprehensive study of your digital footprint.
Threats are being identified, and bad information is being removed.
Increasing the effectiveness of positive assets that are currently available on the internet
Developing and filtering information that supports your company's image and objectives
Monitoring and upkeep of your company's online visibility on an ongoing basis.
Corporate reputation management isn't something that happens overnight or that you can complete once and then move on to the next item on your schedule.
Repairing and restoring a company's image is an ongoing effort requiring a major investment of time, resources, and experience to guarantee you're sending an impactful and authoritative message to your target audience every day.
How To Measure And Manage Your Business Reputation
To maximize opportunity and avoid online disaster, you must develop an effective company reputation management approach. That can combine the evolutionary approach, practical approach, scientific approach, and analytical approach.
Take the following actions to assess and manage your company's reputation:
Assemble a Strong Group
Responding to a negative review or selling your brand on social media aren't the only ways to manage your company's reputation. Instead, it's all about increasing your brand's durability, exposure, and influence across all aspects of your internet persona. And doing so in such a way that your opinion and integrity are preserved and supported throughout the process.
This approach is not only time-consuming, but it frequently necessitates the collaboration of several individuals from other fields, including:
Public relations and brand management
Digital information removal
Content marketing
Digital marketing
Online data collection and analysis
Search engine optimization (SEO)
Review management.
Social media management. etc
Although you may be compelled to do it alone, it is ideal for working as a team to develop a good corporate image across all layers of your internet presence. For example, suppose your company image management action plan isn't guided by the correct amount of experience and staff. In that case, you'll likely miss out on significant opportunities and leave your company open to assault, resulting in difficulties that become expensive over time.
Examine your online reputation
Do you have a complete understanding of the scope and impact of your company's online reputation?
Your online footprint is likely larger than you realize. Your staff will have a far better picture of the size and reach of your brand on the web after having a complete brand-related search on every social media platform. They'll also get a more solid image of blog posts, comments, complaints from search results, and social mentions in all social media profiles that have an impact on your reputation's quality.
Conduct a thorough investigation into your brand
Information is really valuable. Your high-volume search terms with your team won't be able to establish a lasting or comprehensive brand equity management strategy—or the favorable company reputation needed to produce more profitable outcomes—without an in-depth study and synthesis of your brand's web data.
Conduct a competitor analysis
It's not simply smart business to know how you stack up versus your competition. Instead, studying your competitive environment is an important part of corporate reputation management since it gives you a unique view of your brand's strengths, shortcomings, business goals, and online opportunities that you might otherwise overlook.
A competitive reputation analysis looks at how well top rivals perform for high-volume search phrases and how well they perform overall. But also how they appear on big social media platforms their presence in search and online review sites. It can also provide useful, actionable information about your competitor's brand messaging consistency, current levels of brand recognition, and the quality of sentiment they're producing among key segments of your target audience.
Using KPIs and insights about rival performance and reputation, you may more properly assess how your business is making progress versus local and national competitors.
Make a Plan to Improve Your Ultimate Reputation
It's time to design a strong action plan now that your team has collected information, studied your presence, and assessed your competitors. This corporate reputation management strategy will enable and increase the brand effect and serve as the foundation for constructing an impenetrable yet adjustable firewall around your company's reputation.
Your company, reputation management approach, will most likely comprise the following key parts, based on what you learned during the data collecting and analysis process:
A clear method for reducing dangers such as a bad review, blogs that portray a bad company reputation, bad customer reviews, and maintaining a positive search presence to establish a favorable brand reputation must be included in your team's plan.
When it comes to destroying your company's reputation and affecting your bottom line, online reviews are frequently the worst offenders. For lowering the impact of negative reviews and negative media coverage and optimizing your overall review presence, a powerful review management solution is not only suggested but required.
The development and marketing of high-quality content on different social platforms are important for managing a company's favorable reputation.
A proactive, continuing social management plan gives you influence over the brand dialogue while also allowing you to sell, expand, and improve your corporate representative.
Well-researched SEO strategies are what make it feasible, whether your goal is to rehabilitate and recover your reputation, acquire industry authority, or boost your conversion rate.
Your business ORM team has the structure essential to maintain your image contemporary and consistent for an ever-changing business climate, where firms must continually seek inventive ways to retain meaningful interactions with customers through different social media accounts so that you can provide excellent customer service with active, continuous reputation management effort.
Execute Your Strategy With Care
Several elements, including a badly executed reputation management strategy, can shape, impact, and even destroy a company's reputation.
Implementing your strategy too soon, too slowly, or even in the wrong order can be unproductive and costly, leading to damage that can take several years and resources to repair.
In the near run, it may appear cost-effective to rush reputation repair by, for example, flooding the web with material, pressing a third-party removal, or ignoring social marketing chances. These, on the other hand, can have costly, even fatal long-term implications from which it may be unrecoverable.
Creating a sound corporate reputation management strategy is critical to safeguarding your brand now and in the future. However, if you don't take the appropriate approach to execution, your strategy and image are likely to suffer.
Join Forces with an Expert
It's a worthwhile job to assess and manage your company's reputation. However, getting the job done effectively and ensuring that your reputation is genuinely helping your organization fulfill its full potential can take a tremendous amount of resources, time, and skill. Therefore you can outsource this task to the firms that possess experts in corporate reputation management.
Conclusion
Certainly, we wouldn't want negative baggage or a bad reputation and should considerably enhance customer experience based on thorough customer feedback. Undoubtedly, there are hundreds of companies that have conducted a qualitative analysis based on which they successfully engaged industry influencers, consequently they are able to increase their corporation reputation through enhancing cohesive customer experience.
For businesses of all sizes and industries, the odd dissatisfied customer is unavoidable. Most
consumer issues may be resolved promptly and efficiently over the phone or via email. However, if the consumer retaliates by publishing unfavorable reviews about your business online, the situation can become more complicated — and potentially hazardous. As a result of the Internet's reduction in the distance between clients, word-of-mouth can now go significantly faster and farther than ever before.
The key to mitigating the impact of unfavorable reviews is to have a plan in place to manage your online reputation before a problem occurs. In addition, your organization may be better equipped to respond quickly and effectively to reduce a financial loss if you plan.
It should come as no surprise that 85 percent of potential customers value online reviews even more
than personal advice. To put it another way, strangers are trusted just as much as best mates.
This implies that the general tone of your online reviews has the potential to make or damage your
company. According to surveys, most individuals will not be doing business with a firm after reading
just one negative review on any social media profile. However, online consumer evaluations and positive reviews are practically identical in terms of credibility. That is why we have created 10 ways to improve online reputation management.
Difference between Reactive and Proactive Reputation Management Strategies:
Most small firms are reactive rather than proactive when it comes to reputation management. Despite the widespread notion that a more comprehensive digital marketing strategy is critical for online success, many firms still limit their online presence to a website. Negative comments that display near the top of a keyword search when potential clients seek up their business are very hazardous. This is especially crucial for well-known local businesses that may be searched by name regularly. Negative information ranking in branded search results can directly impact your bottom line in this situation. Negative feedback is said to have made 60 percent of buyers decide not to utilize a company.
The simple presence of a company in the search engine results is one of the most important trust
indicators. However, a company's appearance cannot be relied upon solely. This is why: Before choosing to use a business, 49% of consumers require a minimum four-star rating. Consumers view an average of seven evaluations before putting their faith in a company. When a person has a high level of trust in a brand, they will buy from it. However, online reviews have the power to make or break trust.
For long years, online reputation management and restoration have been a growing part of digital
marketing. However, based on my experience working on numerous reputation repair cases, it is clear that businesses that do not invest proactively in developing their online presence and reputation will pay significantly more in terms of lost revenue, damage control, and correctly establishing the appearance, they abandoned.
Mentioning names of top executives may also be an area where their digital reputation should be
controlled proactively for businesses related closely to the profiles of their owners/founders. To
maintain their solitude outside of their businesses, some business owners prefer to stay out of the
limelight by eschewing social media. The disadvantage is that they have no safeguards in place should someone choose to take their name and harm their reputation, whether through a poor review or otherwise.
On the same note, things may be messed up by not giving your required input on digital platforms or
using social networks incorrectly. If you lack the abilities required to handle yourself appropriately and professionally online, no one can harm your reputation as much as you can. With these thoughts in mind, consider the following ten tactics to help you manage your online reputation more effectively.

1. Expand Your Online Presence
When it comes to social media sites, Facebook, Instagram, and Twitter are commonly referred to as
the "big three." However, there are numerous additional social media sites that businesses can
investigate to broaden their digital footprint and win loyal customers. The trick is to figure out which
social media websites your target client audience likes to utilize so you can develop a presence before someone else can smear your brand.
B2B companies would benefit from having a LinkedIn profile to make business relationships and public relations with every individual who might need their services. B2C firms, on the other hand, may want to explore a wide range of satisfied customers using a visual platform like Pinterest to display their items on daily basis.
Finally, businesses that want to attract a younger market should watch upcoming social platforms like Snapchat, particularly since these emerging apps aren't yet overrun with commercial accounts. Of course, expanding your social media reach will not only allow you to engage with your target audience. Still, it will also help you maintain control over the top search results for your business in the event of a negative review and secure you a ton of five-star reviews and a satisfying customer experience.
It's just as vital to create and distribute good material to eliminate poor content. But what distinguishes high-quality content from the rest of the Internet's amateur content? The top three things that make advertising effective, according to a LinkedIn Technology Marketing Community analysis from 2014, are:
Relevance to the target audience.
Entertaining storytelling.
Writing that motivates others to act.
It's not enough to merely delete the undesirable content. To catch client attention and keep your company image good and relevant, you must also provide high-quality content.
Content marketing is popular for several reasons, one of which is because it works. According to a
Content Marketing Institute poll, most respondents believe their company's content marketing is
effective to some extent.
2. Social Media Monitoring
Having many social media profiles for your business isn't enough for your social media reputation
management; they must be updated and maintained regularly to gain an organic following. You can
improve your impact, raise your engagement, and communicate with current and potential consumers by regularly updating your social media feeds with interesting and entertaining information. In addition, if you don't maintain your social media accounts after they've been created, they may become too weak to outrank bad reviews made about your account on the specific social site.
Negative reviews or even a single customer complaint can severely harm conversion rates. So much so that simply 1 or 2-star evaluations failed to score 86 percent of potential consumers. This scenario represents a significant potential loss, especially for startups that rely on peak value to get their operations off the ground.
3. Increase your Brand's and Product's Online Visibility
If your firm has well-known brands and items outside of its name, you may need to go the extra mile for your digital presence and social profiles. Create websites, social media accounts, and other kinds
of searchable material for any division of your company that clients might lookup by name on different social media platforms. If someone else reserves their internet usage first, failing to claim ownership of the other trademarks and items associated with your firm could become difficult – and potentially costly – to control.
Every week, the average customer feedback mentions a brand 90 times. 87 percent of individuals search around for every product they buy, and they do it across various platforms. Social media posts affect 78 percent of consumers' purchasing decisions. 54% of people use a social media platform to do product research. 71% of customers who have had a good experience with the product on social media are inclined to tell their family and friends about it. Consumers only value brands if they have communicated with them on social media channels, according to 39% of customers. After seeing a brand's social post, 76 percent of American customers purchased a product.
4. Keep your Key Employees Satisfied
Potential clients may be looking for your solutions after inquiring their friends or family "Who do you go to?" rather than "Which firm do you go to?" for businesses like health facilities, hair salons, and law offices. Establishing a presence on social media for your top staff is a terrific method to manage your company's online reputation in this scenario.
As previously said, attempting to maintain a low profile by ignoring social media platforms makes it simpler for someone to smear your positive reputation with their negative content. As a result, your company's reputation may be tarnished. Therefore, a robust online reputation management strategy is vital for continued success in any firm where the company's identification is indirectly or directly
associated with its executives.
5. Create Online Reviews and Respond to Them
Allowing your satisfied clients and happy customers to create your internet reputation for you through online reviews is one of the most powerful strategies to do it. According to the 2018 Local Consumer Review Survey, 86% of individuals examine internet evaluations for businesses before making a purchase decision. With this in mind, requesting reviews from your customers on Google Business Profile, Facebook, and/or Yelp will assist your company in establishing a positive reputation and gaining consumer confidence while building a strong business relationship.

Other than gathering consumer feedback, online reputation management also involves how your
organization responds to any negative publicity it may receive. For example, rather than ignoring
unfavorable reviews – at worst, becoming antagonistic – apologize for their discomfort and reach out to them by phone or email to work out a solution. After meeting their demands and reaching a
resolution, the reviewer is often willing to upgrade their original comments with a better star rating. In the eyes of the modern customer, a firm that does not exist online does not exist at all.
And the way that a firm looks — without or with stars, positive or bad ratings — is also critical.
Although the statistics presented above are specific to local businesses, the idea applies to every
company, regardless of its physical address or presence.

It's critical to remember one fundamental fact while attempting to make sense of your online
reputation: your digital identity is your reputation. You don't exist if you don't appear online.
6. Frequently Update Your Blog
For various reasons, blogging is an excellent tool for managing one's online reputation. To begin with, blogging regularly allows you to display your thought leadership and expertise in your sector. Your blog with positive content also gives you the chance to build a dedicated following by giving your visitors answers to frequently asked concerns about your sector. In addition, blogging has the extra benefit of improving local SEO (search engine optimization) rankings and creating content to share across social media channels. Finally, it also helps you to secure satisfied customer reviews.
7. Pay Attention to Your Clients
When reacting to unfavorable consumer feedback, keep in mind that the criticisms may have some merit. This is certainly relevant if you receive a lot of negative comments about a particular issue. Rather than dismissing internet complaints as the work of a vengeful former client, answer all concerns professionally and examine how this input may be used to better your company's operations in the future.
Customers must always be treated with respect, and businesses must demonstrate that they value
their comments, especially since you never know how many future customers may read your
responses before evaluating whether or not to engage with you. Without you realizing it, the way you
respond to criticism online could be sending existing and future consumers into the folds of your
competitors. Make a conscious effort to respond to every customer dissatisfaction and poor
experience, regardless of whether you agree or disagree, and answer with courtesy rather than
spitefulness to all the online comments.
8. Make Legitimate Modifications
Human mistake is unavoidable in life, but they may be costly to your company if not addressed
immediately and effectively. If you or your firm makes an error, you must admit it and apologize to
individuals who have been harmed in any online content. When it comes to defusing a crisis and
rebuilding a professional relationship, a genuine apology accompanied by sincere amends does
wonders and portray your online reputation management efforts.
9. Do Not Engage in Online Debates
It makes no difference who is correct or began the argument; online mudslinging is virtually always
unprofessional. If you enable yourself to be emotionally affected by criticism, you may say or do anything that discredits your reputation.

The easiest strategy to prevent a public online debate is to take the debate offline to resolve the issue. Maintaining a professional demeanor will likely gain you more business than being "correct" in an online debate. If you or your company becomes embroiled in a digital conflict, take a break from the online until you have figured out an online reputation management strategy to resolve the matter and provide the best online reputation management service.
10. Make Investment in Online Reputation Management
Establishing your internet reputation necessitates a financial and time commitment. Unfortunately,
many small businesses do not prioritize reputation management until there is a situation that needs to be handled.
Any modern-day digital marketing plan must include proactive online reputation management.
Managing your company's image on your own may be stressful, time-consuming, and extremely
alienating to your consumers if you lack the necessary expertise. If you don't have the time, don't know where to begin, or simply aren't receiving the desired results you want, hire a reputation management firm or use other reputation management tools to manage your online reputation.
Conclusion
Following these ten recommendations for securing the benefits of the online reputation management approach will place your company in a better position if or when a negative remark or review is left. Receiving reviews from customers can help a firm to progress in a better way. Although proactive reputation management can often cost an upfront expenditure, it will save you money in the long run. Consider it a type of insurance: it won't make your company immune to reputational attacks, but it will help lessen the damage and keep it from being catastrophic.
It's critical to be ready for the worst: if you or your company is the target of online criticism, various tactics can be used to remedy the situation.
Because they lack large firms' financial resources and knowledge, local businesses are far more
vulnerable to internet reputation threats. When it comes to online reputation management, being
proactive is the greatest way to protect oneself from adverse claims and the financial damage that
frequently follows. Online reputation management also supports you to plan a long-term strong and reliable customer relationship.
It's never too early to start planning your company's online reputation management strategy. You can
hire and have a detailed discussion with an online reputation management firm to find out what your
company is already doing well and wrong and where you can contribute more collateral to strengthen your online reputation even more.
According to the Statista Research Department; there are 31.7 million active bloggers in the US alone. So, it is essential to level up your game to survive in this massive, highly competitive blogging market.
Most of the budding bloggers and writers find themselves in a nook for writing, publishing, and updating their blog posts. However, with an active blogging site, the blogger needs to keep pouring in interesting, relevant, and up-to-date content to increase the influx of organic traffic.
So, the first question that may pop up in your mind is that "how many blog posts should I start with." To be honest, there is no right or definite answer to this. Because when it comes to content creation and blogging, it is more about quality than quantity.
Keep reading to understand the dynamics behind successful, high-quality content and money-generating blog posts.
Importance of Blog Posts
First things first, before we calculate the number of blog posts you need to create each day, it would be smart to the market research as it will also help you explore your "niche" and keep track of the competition. Moreover, it would also help you learn the pattern of blog posting those successful sites use.
Such as Huffington Post, one of the biggest and most popular blogs globally, posts a new blog every minute - every 58 seconds, to be precise. Do you know how many blog posts are published per day? Around 7.5 million.
Quite intense, right. These astounding numbers can confuse you if you are new to the blogging world. Especially if you are operating alone, do you think you can manage a speedy pace?
Of course not. You need to crack the code for blog posting frequency because this code is unique for each person. While Huffington Post creates so many posts each day, another popular blog, Brian Dean, created only 32 blog posts over a year yet acquired almost 1 million visits.
Other world-famous blogging sites like Boost Blog Traffic and James Clear post 1 blog per week, or only once a month.
So, even though a high number of blog posts work great for some people, others might still make the most out of a few blog posts. Because we all have heard, even the slow and steady can also win the race- but only if they are consistent.
Therefore, once you know the prerequisites and have ample knowledge about blogging gathered by reading some detailed guide or by watching different video tutorials, it would be easy to decipher the number of blog posts.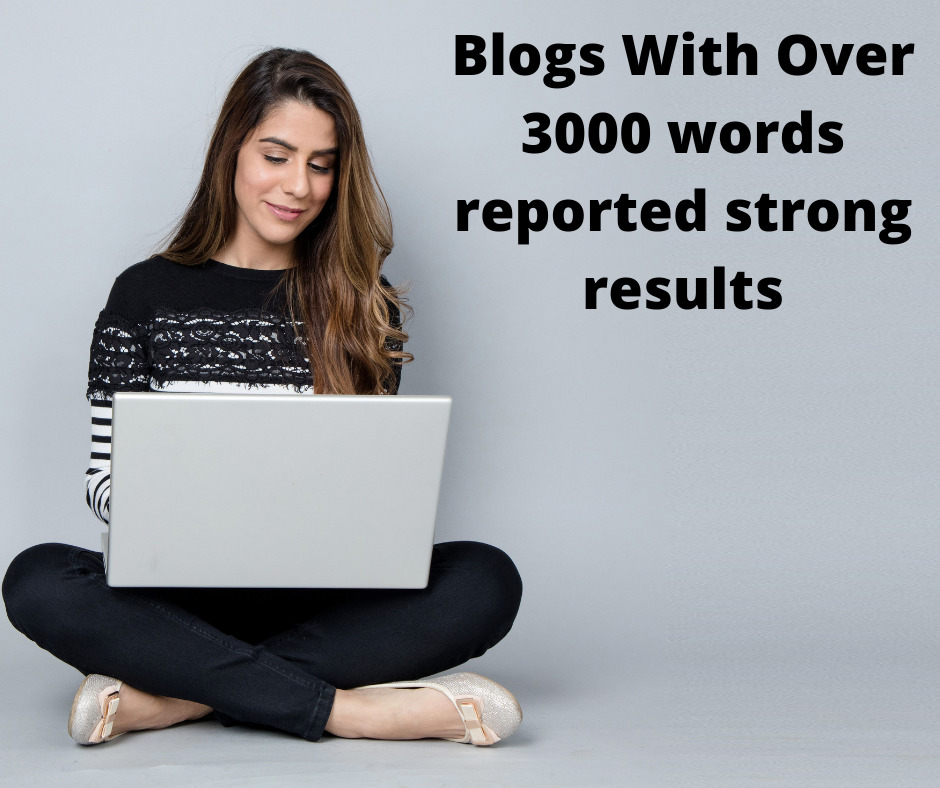 Dig In More Into the Blog Posts Related Statistics
Before blogging, you can search the market and see how the senior bloggers started and made their way to the top. According to research conducted by Oberlo, it takes up to 4 hours on average to create a blog post. However, 67% of the bloggers who post daily have claimed their blogging sites to be successful.
The tip to remember is that several posts do not decide your failure or your success. Instead, it's all about the consistency you can show throughout your journey to becoming a successful blogger alongside the quality and uniqueness of your content.
Suppose you are ready to jump in the pool of bloggers with full-time dedication and creativity, and you got all the essential tools in your favor, such as time, fresh, attractive, and relevant content ideas. In that case, you may start with one blog post and keep posting a new blog every day or with equal time intervals. Successful results are reported by the bloggers who post a blog of more than 3000+ words.
Tips and Tricks to Plan Your Blog Posts
According to Google 2022 updates, a minimum of 24 blog posts every day can boost the traffic by 30%, while more than 50 posts per day can boost the organic traffic by at least 77%.
We do not mean to worry you but to warn you. So, if you plan to launch a new blog or an oldie who the newcomers overshadow and need to outperform, we have a few fail-proof tips and tricks to help you out.
Pen down your goals
The ultimate rule of business success is to decide your target audience because you have nothing if you have no audience. List down the methods of content marketing strategy you want to use, such as social media marketing, email marketing, and more, take the necessary steps to create awesome blog content, and rank up your site on search engines.
Once you set your goals, you can easily reach out to the target audience through your content. Remember, even if you post 1000 blog articles every day, but you do not have enough visitors- there is no use. So, to get your relevant traffic using the following savvy content creation tactics:
Write engaging guest posts and other relevant blog posts to get more audience and to keep the existing visitors
Cover as many blog topics as you can- the more queries you answer, the more traffic you get.
Invest time and even money on Search Engine Optimization SEO inbound-marketing, blog layout, and URL.
Spread the word about your blogs on your social media channels (on individual posts) by including backlinks to divert your audience to your blog posts.
Ensure a high-quality blog post with only valuable content and no grammatical errors.
Evaluate what works for you! or what kind of blog theme will be convenient for you to carry.
Audience engagement will help you decide the number and types of blogs you need to post to succeed. For example, another famous blog writer Neil Patel initially started experimenting with 1 post per week that led more than 46,000 visitors to his blog. Then he tested 2 blog posts per week, and amazingly, his audience increased to 100,000 views.
So, first, use your content to get the traffic and then use that traffic to decide the type of content you need to create alongside the frequency of blog posts you need to upkeep.
Evaluate the results of already published blog posts
If the content on your blog is getting enough traffic, you can pour in more posts. However, if the audience plateau is stagnant or decreasing, you need to take a step back and focus on the quality of your posts instead of cramming your site with irrelevant content.
Once you achieve the desired or above par cornerstone with your blog content plan, you can stick to an easy-to-manage and regular content schedule - and even lower the publishing frequency of the blog posts on a regular basis.
To give you a general overview, here is how you can evaluate the blog's performance according to the type of your business and then work on a basic plan.
According to Google 2022 updates, B2B companies can get 3 times more leads by publishing more than 400 blog posts than when they publish less than 400 blogs. Similarly, for the B2C companies, you can generate 4.5 times more leads by posting more than 400 posts compared to when you publish 0 to 100 posts.
The basic plan for beginner bloggers is to analyze their content management system and evaluate the number of already published blogs you have. Then, track the milestones achieved for every 100, 200, 300, and more posts you published on the specific dates.
Using WordPress, you can use their simple blog stats plugin to track the statistics. However, if you are not on WordPress, you can use Google Analytics to check the monthly numbers about the visitors, posting frequency, etc. Most of the time, it is the test and trial thing you need to practice ranking up your blog writing services on search engines like Google.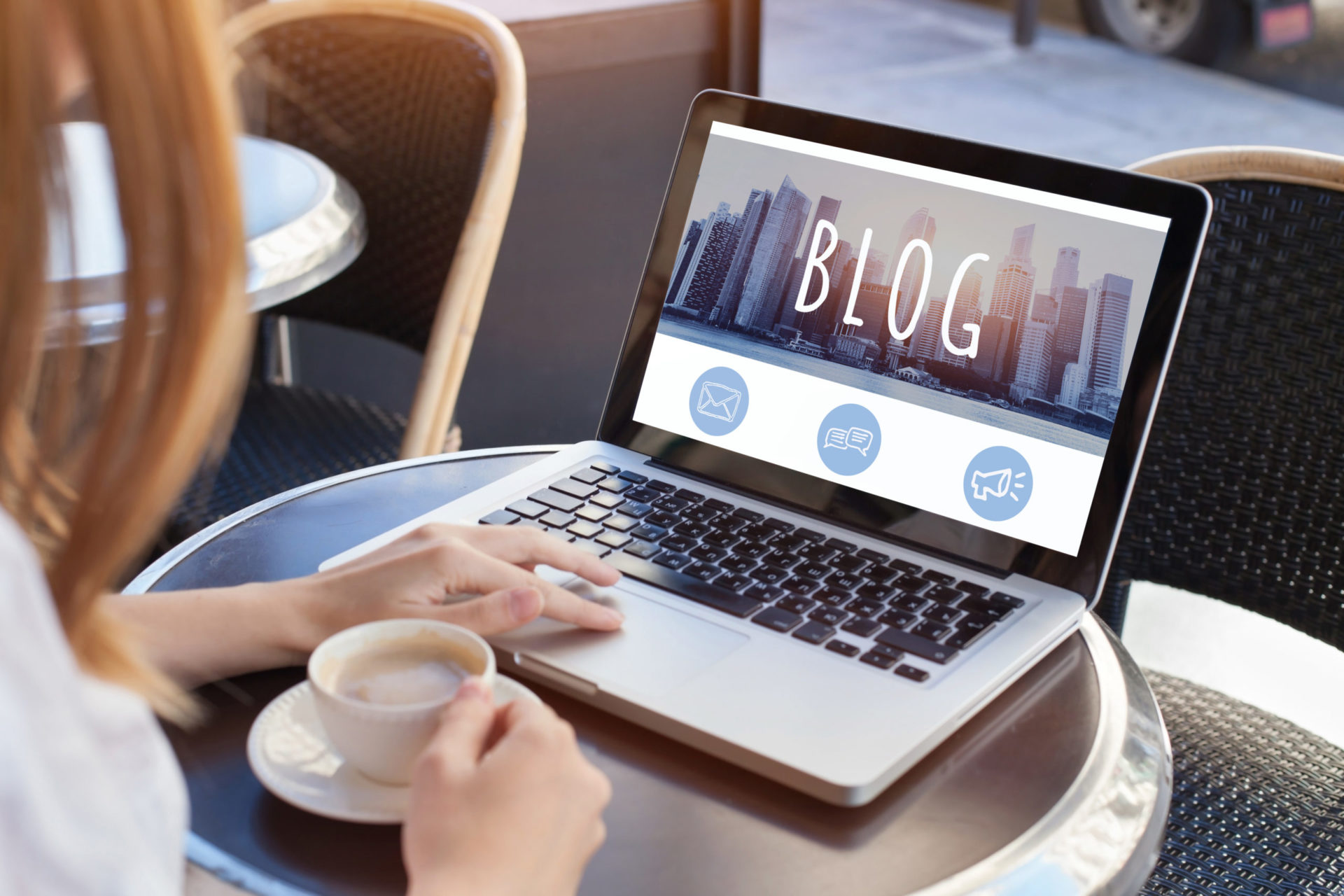 Keep an eye on the traffic generating channels.
The traffic and posting criteria are different on social media networks than on search engines. Studies have shown that posting content on social channels like Twitter, Instagram, Facebook does not last for more than a day.
So, if the content is not ranking for more than a day, how is it supposed to drive continuous traffic for your blog posts? Therefore, even though you can use social networks to spread the word about your blog, the search engine optimization SEO rankings and visibility are more stable.
If you manage to stay on the front page of search engines with meaningful content, your blog site will be invincible.
Consider the audience's demands and act accordingly.
Your audience will not be scrolling on your blog 24/7. Instead, they would spare a specified time for your blog each day or once a week. And they would want to see valuable content and not complex topics they do not understand.
User experience on-site blogs can quickly go downhill if they fail to keep their blogs in the "evergreen content" category. Similarly, increasing the frequency of blog posts at a pace that the audience cannot keep up with can lead to un-subscriptions.
For example, during their 6-months experimental HVLC phase, HubSpot Blog witnessed a huge number of users unsubscribing their email newsletters because they increased the frequency of blog posts per week without considering the audience preferences and demands.
So, you have to be extremely mindful of the content distribution and creation. Here are some of the excellent content choices that can help your small business grow into a blooming site with massive traffic in no time:
TOFU blog posts- create articles with light, fun-to-read content that stick to the Latest Internet trends and business-related subjects
In-depth tactical or comprehensive articles
Blogs with above par visual content such as infographics and slide shares
Add posts with special announcements that talk about promo codes, discounts, new releases
Content for personal blogs, such as life experiences, etc
The more your content revolves around the audience's expectations, the better.
Stay consistent to find your "sweet spot."
To balance your business goals and audience demands, search for the volume experiments done by various blogs for posting. Find a common pattern or theme between their statistical growth to modify and implement.
Do not exhaust yourself by increasing the publishing frequency that you cannot manage just for the sake of more traffic. For example, Kevin Muldoon, a famous blogger, and Youtuber increased his posting frequency to 5 posts per week from 1 post per week with his popular blog when he started out in 2000. Even though the turnout was great, the traffic increased by 46%, which came at the cost of his mental and physical health. He soon reached his burnout point, and he could not upkeep the blog site's performance.
Therefore, never increase the frequency increasingly, especially if you are the only one managing the blog. It can also lead to lesser user engagement with a drastic decline in social shares and comments on the blog posts. CoSchedule witnessed the same when they increased their posting frequency to 3 posts per week from 2 posts per week.
So, do not choose quantity over quality. Instead, create an editorial calendar and stick to the initial ideal frequency and see if things work out for you.
If you are wondering how many words each blog post should contain, then again, you would have to evaluate what works for you. But ideally, long, engaging articles (probably 1000-2000 words) generate better results.
Moreover, if you are a beginner, you can start with 5-10 blog posts per week or a minimum of 1-2 posts per day with optimized content to rank your blog higher on the search engines.
Plan a Blog Launch Strategy
You can get extremely confused and overwhelmed while stepping into the blogging market. To decide the frequency of blog posts, it is essential to emphasize the blog launch strategy to navigate organic traffic to your site. Depending on your experience and the quality of the content, you can decide on starting with either a simple blog launch or a comprehensive one.
To know which one suits you best, check out the following day-to-day overview to reach an informed decision.
Simple blog launch
Day 1 as a blogger can be pretty challenging, have a soft launch and post your initial blog. Then, spend the rest of your day enhancing your site features, collecting viewers' opinions, and planning your future blog posts. This will ease off some pressure and provide you with ample processing time.
On day 2 launch, your second post promotes it on different social media platforms such as Pinterest, Facebook, Twitter, etc.
Arrange a little launch party on your 3rd day by publishing your blog post as a whole article in Facebook groups, going live on Instagram or on Facebook to target your audience and try to connect with them, creating promo graphics for Twitter, sending some personal messages to blogger friends asking them for a favor on your initial blogs such as they can recommend your blogs to their followers, etc., and offer them a favor in return.
Comprehensive blog launch:
Prelaunch some interesting content to build your audience's curiosity, post reminders, teaser clips, giveaways, or some interesting but incomplete matter from your upcoming blogs. You can give away some facts to your audience which show them how your original blog could change their lives.
Starting from day 1, create and launch one blog post and then continue a steady blogging frequency by publishing 2 or 3 posts a day and promoting your blogs organically, as much as you can manage.
Run ads on different social media platforms or any blog platform to target the audience. Avoid focusing only on bloggers and target a larger audience without mentioning specific ages, interests, or locations. All these activities should circle one motto: to promote your bundles and giveaway.
Try to search for a blogging platform or any other social media platform where your audience hangs out and promotes your blog post there. Always ask your family and friends to help you with your promotion campaign.
On day 3, blog a post and promote it following a similar protocol. Then, continue to follow a regular schedule by posting a blog on a daily basis for the next few weeks. After a month, you can slow your pace down, which will make it manageable for you in the long term.
The strategy is simple, publish an introductory post. Then publish a new blog post every day in the first week, and then publish a blog post every alternate day in the second week, and then you can choose your pace, such as 1 or 2 blog posts a week and so on. By following this simple strategy, you need almost 12 posts ready for your launch.
This strategy usually works for new bloggers because this approach delivers your readers something new every day to create a habit. This habit will assure you of their return, resulting in a successful blog. In addition, this approach will assure you of a high rank with search engines and a better SEO-optimized website. If everything goes as planned, you are surely in a good position to attract organic traffic.
Conclusion
These are a few tips that can help new bloggers have a dynamic start to their blog. Creating content relevant to your audience and attaining a high ranking with search engines is not an easy task; remain patient and never lose your calm in strategizing these blogging routines.
Once you have achieved your goal to be a successful blogger, you must maintain that reputation. A post once a week would be enough for successful blogs to show their credibility, sit back and enjoy your success with a cup of tea. It's high time then to enjoy watching your readership grow.
You will have to be an all-rounder if you handle your blog alone. You would have to create content, design the website, optimize the blog, and make sales. Frequently, the quality would be compromised because your plate will be full, and publishing frequency will decline.
However, with a larger team, you can divide the responsibilities, and each person can focus on the relevant things to keep at par with the number of blog posts the site needs every day.
Never post irrelevant or invaluable content just for the sake of keeping up with daily or weekly blog posts numbers. It can have an adverse effect on your blog and lead to the audience unsubscribing to your content because they do not find it useful anymore.
So, there is no rule of thumb for blog posting frequency, and you have to experiment your way into it. But, remember, consistency is the to make your blog successful!